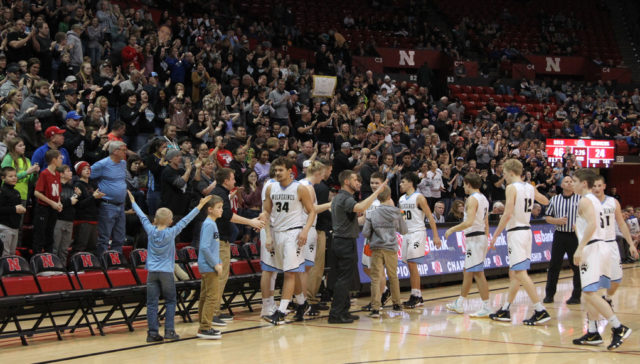 WHEN A WEEK SEEMS LIKE TOO LONG — Two weeks ago about this time, I sat down to pen this note to the North Bend Central basketball team about their heartbreaking loss to Auburn in the 2019 Class C-1 final.

This was supposed to be a place where — some time during this week — we honored the state championship seasons of Striv schools BRLD and Johnson-Brock for their Class C-2 and D-2 titles respectively. If you get all the way to the end, we'll do that.

And, then Mother Nature happened and writing stories and seeing what people were going through made this recap not seem so important anymore. It was especially hard in northern Nebraska to start.

In Osmond, just a few days after losing to Johnson-Brock, this was the scene.

It was difficult to watch what was going on in Norfolk and surrounding areas. Roads, bridges, you name it, were being washed away. It made the result of a basketball game seem like an afterthought.

Sometimes we get caught up in that stuff. We think that a state championship game is the most important thing that could ever happen in our lives. And, then a week like this one happens and we find out that we could not be more wrong.

The videos sometimes speak for themselves.

So, you learn that it all gets put into perspective at some point in time. Sure, sports can rally a community, they can teach us all life lessons, but we must also know that there are things that are much more important.

The other thing we'll find out over the next few months is how great the people are in our state. Don't let anyone tell you different. The people of our state will rally. Everyone will work together. We will see it.

We will figure this thing out. People will work hard. At some point, we will run track meets and play baseball or soccer games and maybe even have a golf tournament. It doesn't matter so much now, but it will someday when all of that hard work is still ongoing.

Community sports will give us a break. Make us see the sun through the clouds one day. And, yeah, we don't need to think about that now. There is work to do. Neighbors to help. Heavy lifting to be done. We need each other now more than ever.

They Took The Numbers Off The Trophies

And to the champions from BRLD and Johnson-Brock who made a strong case for us this year that it would be possible to eliminate the "2" classes in C and D and still make state championships that much more meaningful.

Consider the case for BRLD in their fantastic 26-1 season (ahem, all five starters are back next year). They defeated C-1 champion Auburn at the Heartland Hoops Classic, knocked off C-1 runner up North Bend Central in the East Husker final and defeated Class D-1 champion Humphrey/Lindsay Holy Family twice.

Four players averaged double figures led by do-everything sophomore Lucas Vogt. He averaged 15 points in the tournament. But, the Wolverines did it mostly with defense, highlighted by their 25-point gem allowed to Centennial in the semifinals. In the finals, they led 38-24 heading into the final quarter of a 54-42 win over Yutan.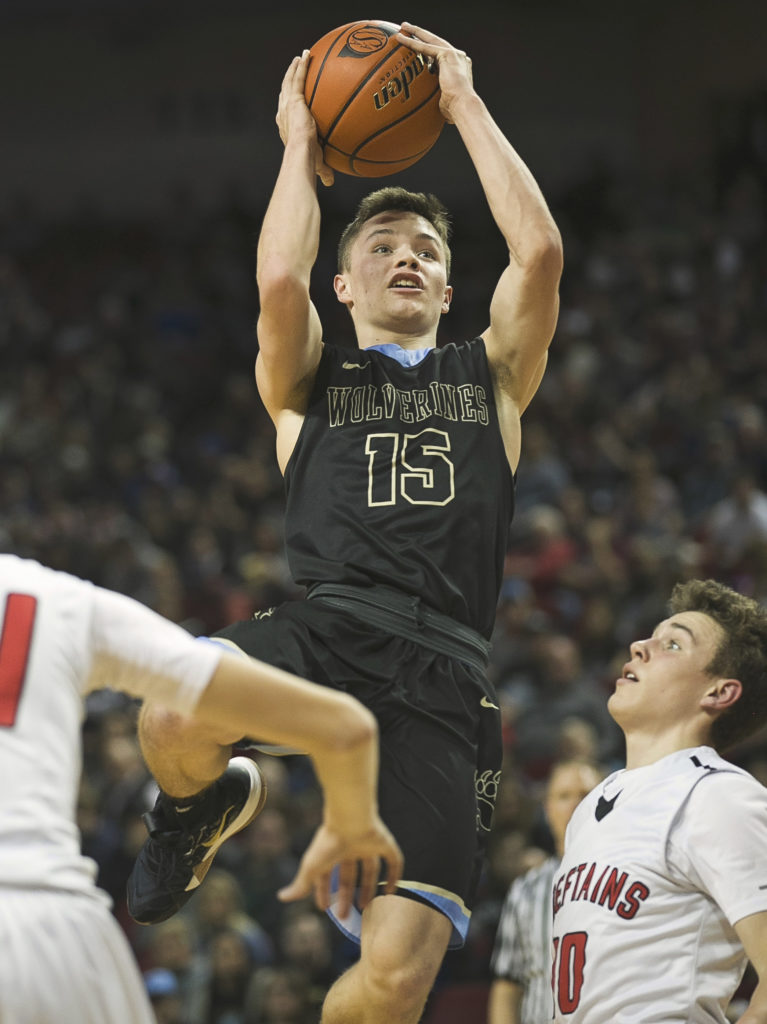 Like most championship coaches, BRLD coach Cory Meyer knew he had a special group from the start.

"They have been ready for this since day one of practice," the coach said. "I'm extremely proud of them. They are not just great athletes, they are a great group of kids. They are a joy to be around and that makes it that much more enjoyable for me."

It was much the same after the late game in Class D-2, where Johnson-Brock finished off a football, basketball double championship with a 67-54 win over Osmond. It didn't come very easy.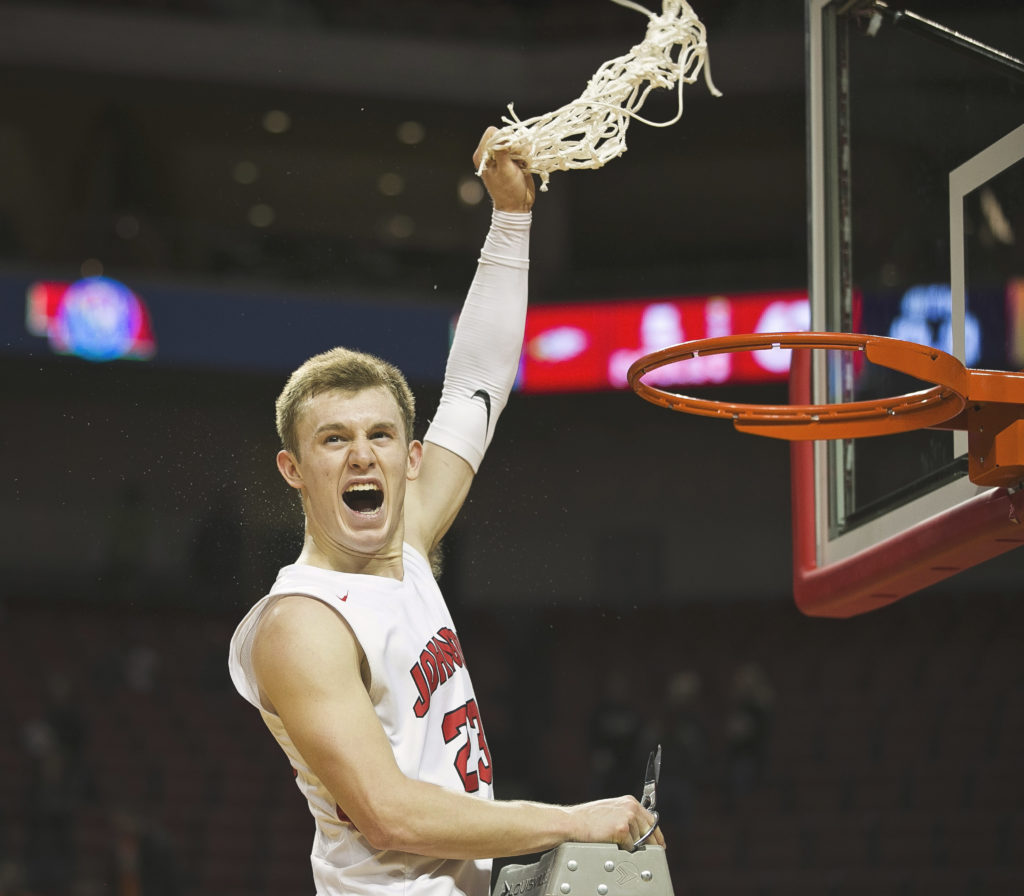 They were defeated by Falls City Sacred Heart three times in the regular season. All by double digits. But, they survived a 48-45 decision in the Friday semifinals.

The Eagles — and, quite frankly, the rest of the D-2 field — made the case for a Class D tournament all weekend and heading to the tournament as well. Consider the semifinalists:

Johnson-Brock had four losses. Three to opponent FCSH, and one to Class C-2 Freeman.
Sacred Heart lost only to Mound City, MO in the regular season. Their title hopes took a spill when 18.1 points per game score Tyler Witt went down in the opening round. They finished fourth.
Osmond was undefeated in the class with their lone loss in the regular season coming to C-2 district finalist Laurel-Concord/Coleridge. A loss they avenged later in the season.
Riverside was unbeaten coming into the tournament (one of two teams in the state) and owned a win over D-1 champ H/LHF.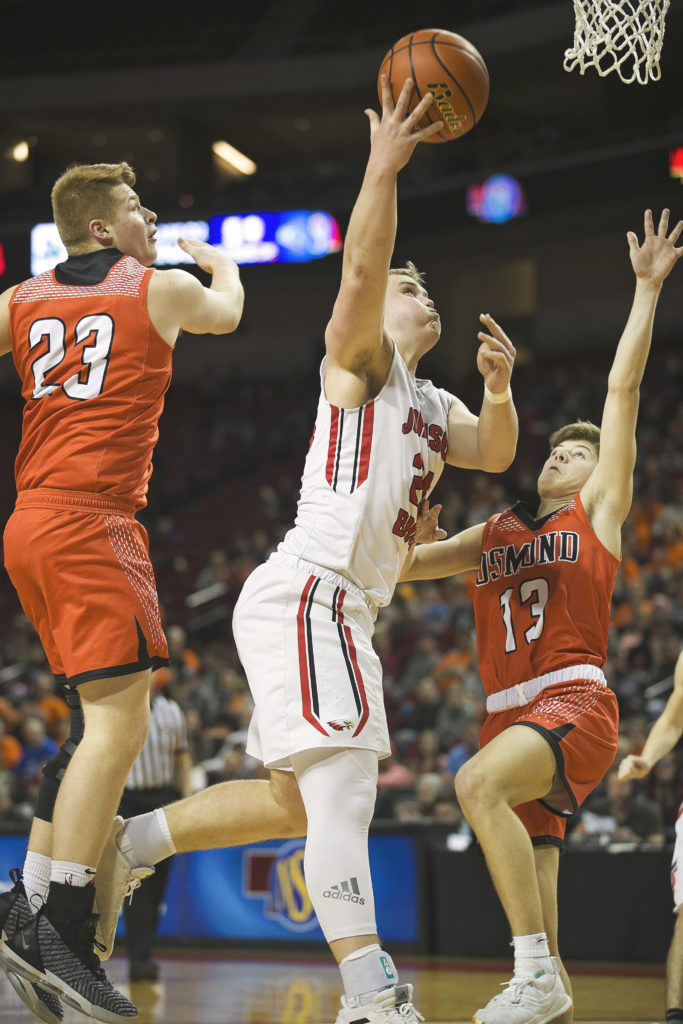 Yes, the "little" schools proved they could play a little basketball this year, too. Very few better than the champions from Johnson-Brock and BRLD.