Journalism, usually, isn't supposed to get too personal. And, then I walked into the interview room and their sat North Bend Central coach Jon Baehr and his star player, Tanner Wietfeld.

I had watched them, just 20 minutes earlier, get their hearts ripped out by Auburn's Cam Binder with one of the most epic wing 3-pointer's you'll ever see. Auburn 30, North Bend Central 29.

My mind immediately went back 25 years and to a text I got during the game.

*****

There was a little more basketball pedigree in 1994 in Hampton. Three state titles in small town basketball, but my buddies and I only ever dreamed of doing the same thing during our senior year.

We survived our way to state — barely won a stall ball game in the sub-district final. Battled our way to first round win and then did something no one thought we'd do in the semifinals. Got to the finals and had a late lead and then Humphrey St. Francis ripped our hearts out 67-66.

It reminded me of Tanner Wietfeld and his buddies. Heck, they hadn't won a game in Lincoln since 1926. Had some good teams, too. So, look, the whole town of North Bend was here for this show.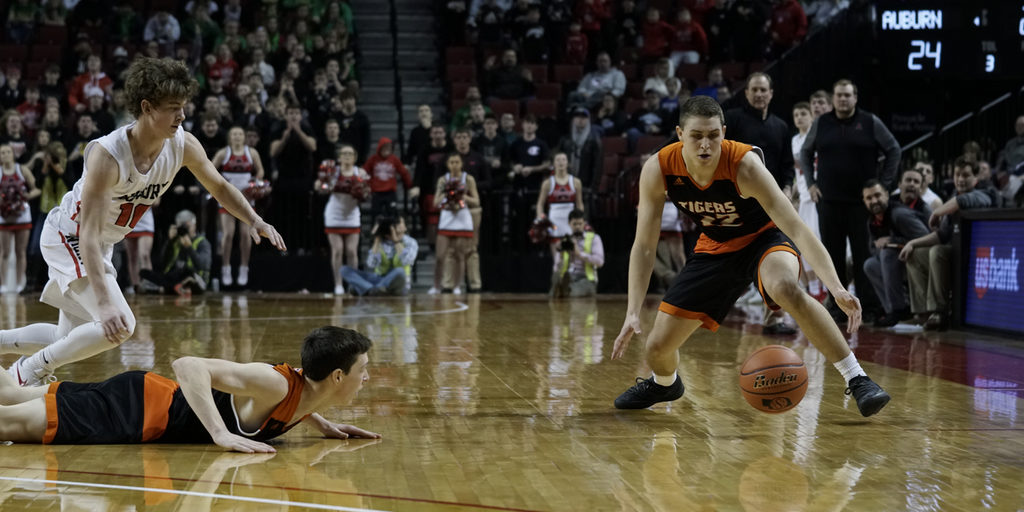 Made history on Thursday. Beat someone only the locker room thought they would get on Friday. And, the team gave them everything they had against Auburn. One shot short, just like us.

Here is what is going to take awhile for the 2019 North Bend boys basketball team to realize: this will be one of the best memories of your life. Cam Binder's shot won't matter in five or 10 or 15 years.

*****

High up in Section 101 of Pinnacle Bank Arena came the text.

"Sitting behind Auburn's bench. You here?"

The message came from the head coach at Elkhorn High School, Benji Hoegh. Twenty-five years ago, he was the junior point guard for the Hampton Hawks.

We played too much basketball together growing. In my garage. At the old half court place at his church in the middle of the country. Some fourth grader from North Bend is doing the same thing trying to be Tanner Wietfeld.

What's happened since March 12, 1994?

We call on those memories and that team to do this thing called life. To be husbands, parents, employees, coaches. Work hard. Be a good teammate. Sacrifice yourself for the good of the cause. Then, we take our kids to Lincoln so they can dream and watch players like Tanner and Cam Binder.

The result of a wing jump shot soon won't matter in North Bend. Quite frankly, it was never about winning the whole thing, even if they did.

"Growing up with my brothers it was so nice to make it here," Wietfeld said. "To play here my freshman year with my older brothers was great and to play this year with my younger brother. It was just really fun to play with these guys."

Tanner has tears now and so do I. But, he still gets it. He gets a hug from his coach, who has a bit of perspective as well.

"He said it pretty well. They are a special group," Baehr said. "They work really hard and they have just been a joy to coach."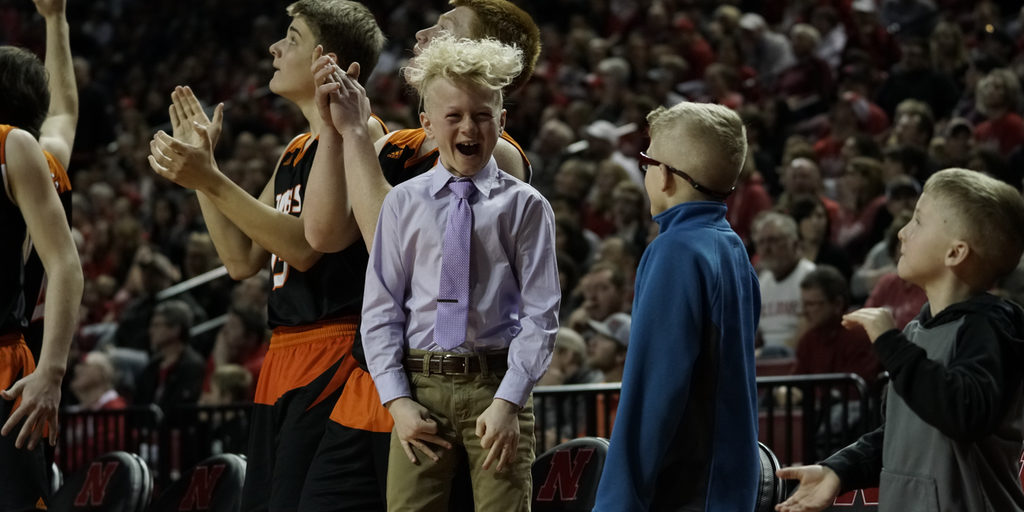 They'll forever be heroes in North Bend and they should be. But, the better part is they learned life through basketball. Not just this year or this weekend. And, for that, they will be forever grateful. Ask them in 25 years.