Bragan Meyer has a favorite picture he keeps on his camera roll.

It's him and his buddies, now seniors, heading to watch Milford play in the 2011 state tournament. Not a care in the world, dreaming that one day they might get to do it.

He will realize it this week when "nothing to lose" Milford (21-5) takes on top-seed, undefeated Ogallala in the first round of the Class C-1 state tournament at the Bob Devaney Sports Center.

The whole town will be there, and this time Bragan and his teammates will be their heroes. How they got here takes a little unwinding.

"We have been dreaming about this since second grade."

*****

Milford coach Tony Muller has been around in Milford long enough to tell you about TJ Meyer, Bragan's dad.

"I was an assistant basketball coach and his freshman coach," said Muller, who earlier this season won his 400th game at Milford. "So I have been around long enough that a situation like that has happened more than once."

"I coached a kid and I coached his dad."

In TJ Meyer, Muller had a guy who was bullish on building a youth program in Milford. As the high school principal he could open the gym for kids whenever they wanted to shoot some hoops.

Bragan's buddies were at the top of his list.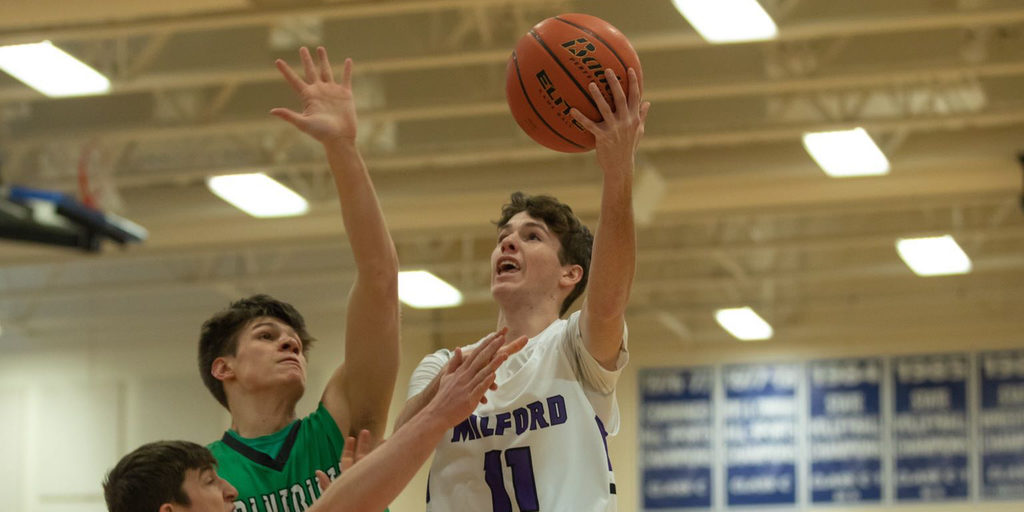 "He started coaching us right away," Bragan said. "Maybe in second grade we'd be up shooting baskets. We had 10 kids in our class who started playing and six of us are still seniors on the team.

"He coached us all the way through 8th grade."

*****

The Eagles had some high goals this year, Muller said. It's all started last summer.

"It really kind of started as soon as last season ended," Muller said. "Our kids committed to getting better. We played 25 games or so last summer. These seniors have been a really close group."

Little has slowed down the Eagles so far this year. Of their five losses, four of the teams are still playing at the state tournament this weekend. They may have played their best game of the season in their district final against Cozad last Monday.

They jumped on the sixth-seeded Haymakers quickly en route to a 58-35 win.

"We mixed defenses early and just played about as well as we have played all season," Muller said. "The kids were excited for the chance to play and did a good job."

The feeling has lasted, Muller's point guard said.

"It's been a really fun week at school," Bragan Meyer said. "Everybody comes up to you in the hallway and tells you good luck. It's that way in Milford, too. The community has been awesome. We sold 380 purple shirts."

They'll be put to good use on Thursday. TJ Meyer would have loved them.

*****
"Just after the school ended my freshman year," Bragan Meyer says of his dad's cancer diagnosis. "They called it a grade three brain tumor."

TJ Meyer was then the elementary principal in Milford.

It was a hard year when Bragan was a sophomore. His sister Jensyn was in school at Midland, mom Shana was teaching English at Milford. The tumor was so progressive that TJ passed away just a year after diagnosis on June 14, 2017.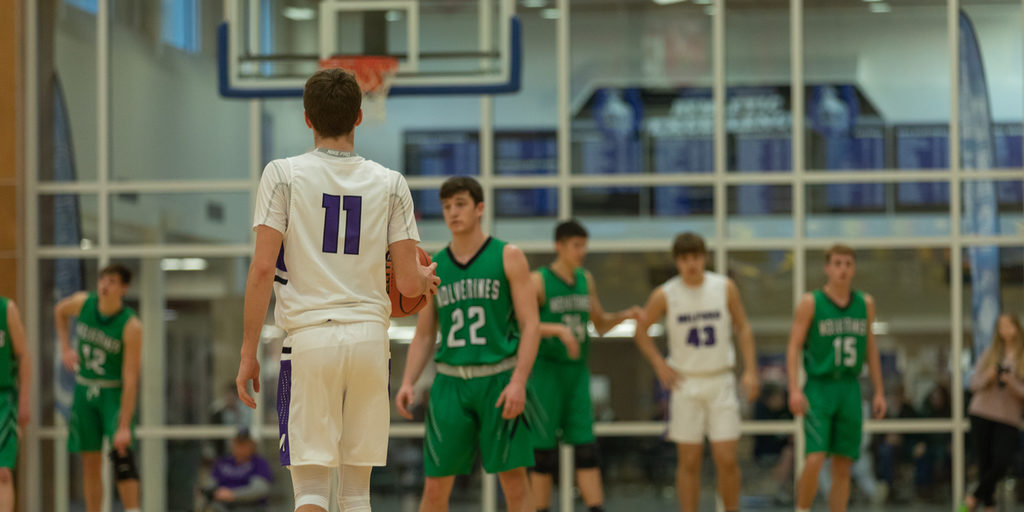 "He was beloved by everyone," Milford principal Brandon Mowinkel said.

Thankfully, he'd taught Bragan and his buddies everything they needed to know about hard work and perseverance and working together as a team. They still use it today.

*****
Those six seniors all play a pivotal role on this 2019 Milford Eagle team. All taught a love for the game by Bragan Meyer's dad in the second grade.

Nathan Mensik leads the team in scoring (14.4 points per game). Meyer is second and leads the team in rebounds (127) and assists (171). The other four — Grant Jakub, Nathan Hostetler and Logan and Mason Roth — average between 2.6 and 5.7 points per game. All know exactly where they need to be.

"Coach Muller said after my dad helped him for a few years he just took all the plays and we started running them," Bragan said.

Muller knows that their team and the balance they have has been a key to their success this season.

"We struggled a little bit early in the season, but I thought around conference tournament time we started really getting things figured out," Muller said. The Eagles are 14-2 since January 1st.

"Our guards kind of get us going a little bit and the play from our forwards has steadily improved as the season has gone along."

Freshman Seth Stutzman (8.4 points, 4.8 rebounds), sophomore Isaac Yeakley and junior Carson Stauffer (5.7 points, 4 rebounds) round a nine-man rotation that Muller says is a blessing.

"We have a lot of experience that we can bring off the bench which helps," the coach said.

They'll put it all together one final time this weekend in Lincoln. They'll play for their town. For their school and their long-time coach who taught them a love for the game.

And, they'll play for those little boys on Bragen Meyer's camera roll. And his dad, too.