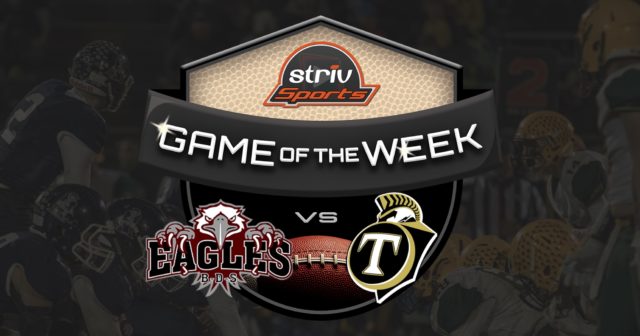 A border war and a district championship up for grabs in the Striv Sports week nine game-of-the-week as Thayer Central (4-3) travels to Shickley to take on BDS (7-0).
The Eagles are as dominant an 8-man program you'll find in Nebraska. Their seniors have lost one game — the 2016 state semifinals to eventual champion Falls City Sacred Heart — and they come into tonight's contest on a 20-game win streak.
The Titans are trying to get there. Under Coach Jereme Jones, TC advanced to the playoffs last season for this first time as an 8-man program and the 11th time in school history. After an 0-3 start, the Titans have rattled off four straight wins and are unbeaten in district play.