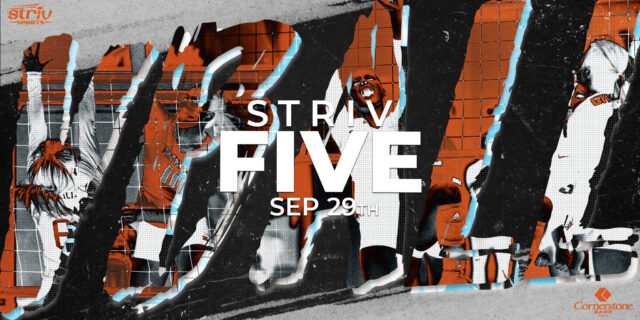 The Striv Five for volleyball and softball is BACK and loaded with ranked Nebraska teams in action. And, we are heavy on Tuesday!! Get that Roku app fired up and watch your favorite team tonight. Check out the list of five of our top Nebraska prep games for the week. 

TUESDAY | VOLLEYBALL | Class B, No. 1 Skutt Catholic (13-1) at No. 2 Elkhorn(13-3): The top-two teams in Class B square off in Elkhorn. Can the Antlers slow down Nebraska recruit Lindsay Krause and the Skyhawks? Lincoln Southwest gave the blueprint on Saturday giving nationally, top-ranked Skutt their first loss.
TUESDAY | VOLLEYBALL | Class D-1, No. 3 Johnson-Brock (11-6) at Class D-2, No. 1 Diller-Odell (17-0): A few recent state championships in the building on Tuesday when J-B faces the Griffins. D-O has already given the Eagles three of their six losses. Could it be time for J-B to turn the tables?
THURSDAY | SOFTBALL | Class A, No. 7, North Platte (23-8) at Class C, No. 8 Hastings St. Cecilia (19-9): A rare Class A vs. Class C matchup with North Platte traveling to Smith Softball Complex to face the Hawkettes as we near district play for softball already.
THURSDAY | VOLLEYBALL | Class C-1, No. 4 GICC (15-1) at Class B, No. 10 Northwest (4-7): A big week for Northwest as they get Adam Central on Tuesday followed by this one Thursday night before a road trip to Scottsbluff this weekend. Dynamic attackers on both sides: Chloe Cloud and Gracie Woods for GICC and Ellie Apfel and Macie Boshard for Northwest.
THURSDAY | VOLLEYBALL | Class C-2, No. 8 Elm Creek (12-5) at Class D-1, No. 1 Pleasanton (18-0): This one per of a triangular with Hi-Line (9-8) on Thursday. The Bulldogs looking to parlay their state basketball title with a volleyball crown this fall. They have won 47 straight contests in both sports dating to the volleyball semifinals last year.