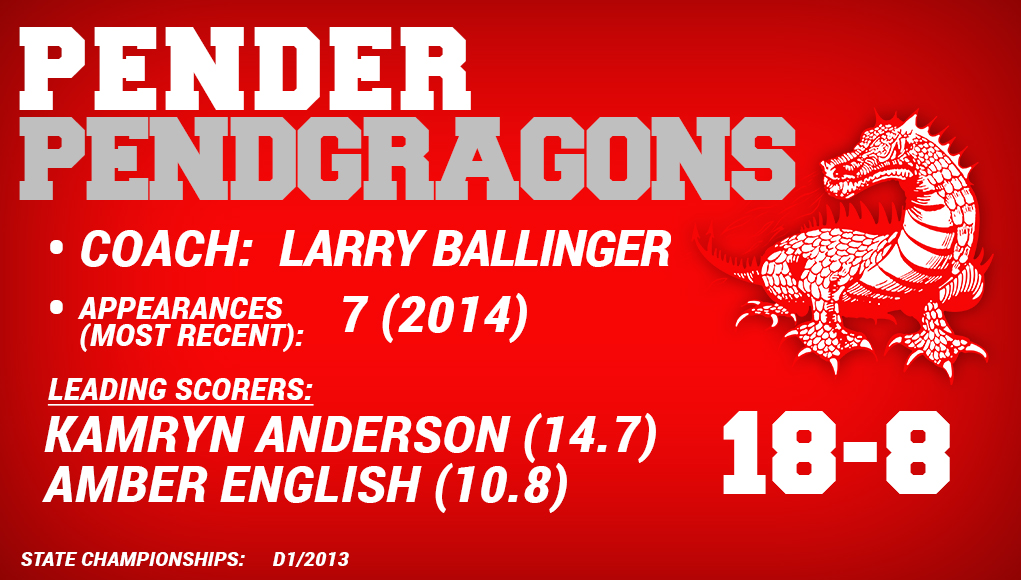 Don't let the 18-8 record fool you, the Pendragons have been through many battles this year. Six of their eight losses are to teams in the tournament field and two — including a district final loss — to top-seed GACC. Senior guard Kamryn Anderson averages 14.8 points per game, while Amber English chips in 10.7 points. Post player Hallie Ballinger averages nine points and nine rebounds and 53 blocks on the season.
---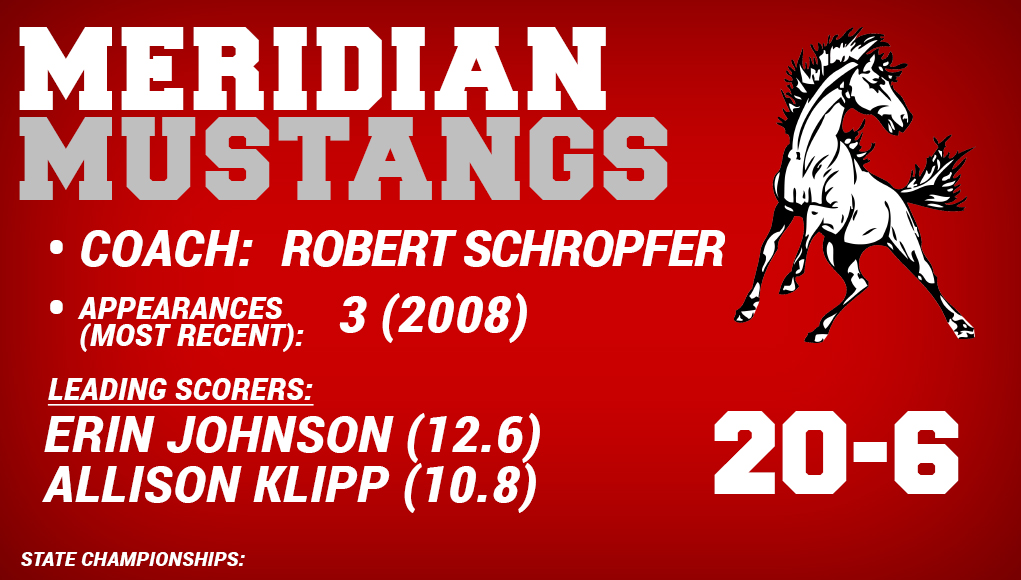 Just one senior starter for the Mustangs and coach Robert Schropfer who make just their second appearance at state and first since 2008. A win over top-seeded GACC would also be a first in school history for Meridian which advanced to the state volleyball finals. Junior Erin Johnson leads the team at 12.6 points per game, while senior Allison Klipp averages 10.8 points and 7.9 rebounds per contest.
---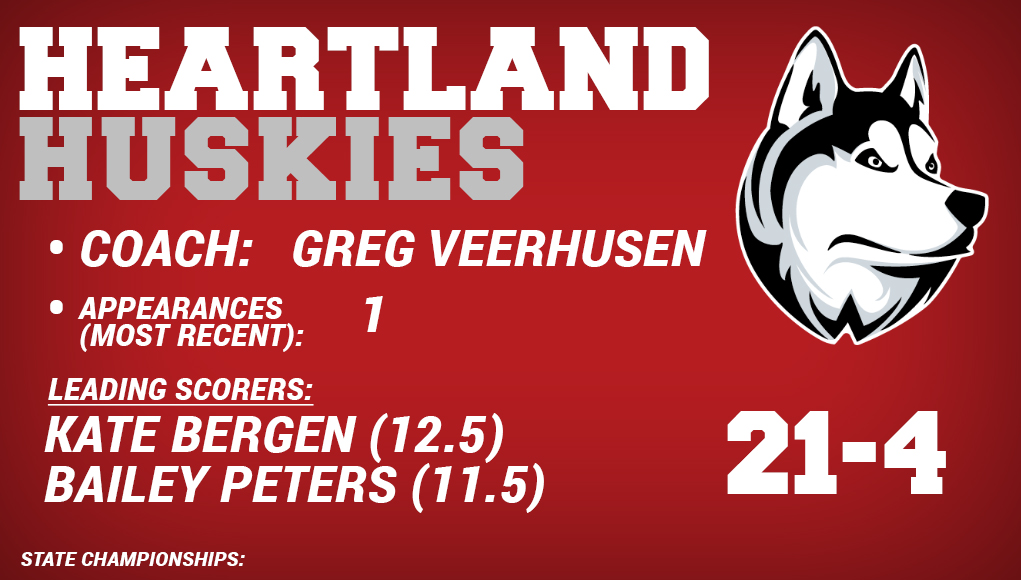 The Huskies make their first state tournament as a school and bring a 21-4 record to Lincoln, but have not lost to a Class D-1 school this year. Heartland has won 14 of their past 15 games after defeating Fullerton in the district final and state-ranked Blue Hill in the sub-district final. Sophomore Kate Bergen averages 12.5 points per game while juniors Bailey Peters (11.5) and Taylor Quiring (10.7) are also in double figures.
---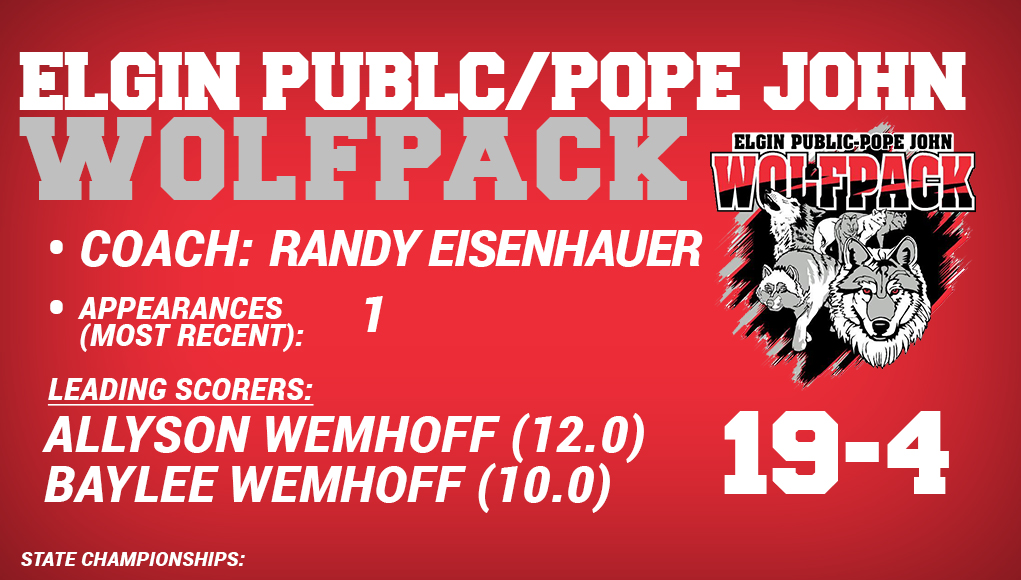 The Wolfpack survived a sub-district final loss to state qualifier North Central to earn a wild card to the tournament with a 19-4 record. The sixth-seed, they face Heartland in the first round. Plenty of balance for coach Randy Eisenhauer's crew that started the season 9-0. All five starters average between 8.3 and 12 points per game with Allyson Wemhoff leading the way. It's the first state tournament appearance for the co-op program.
---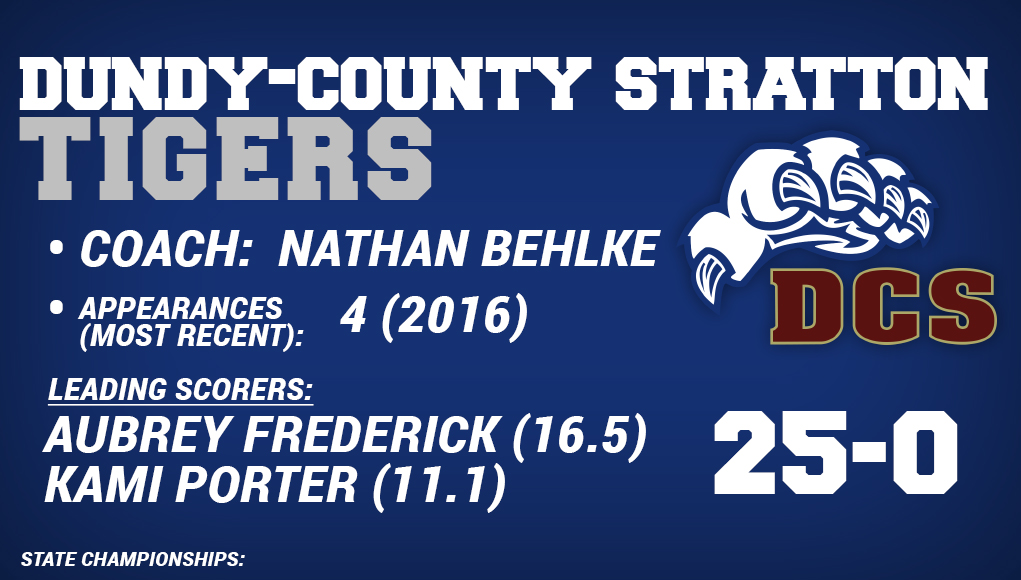 The Tigers make the trip to Lincoln for the fourth straight season and look for a return to Pinnacle Bank Arena after a trip in 2015 and losing to Howells-Dodge in the first round a season ago. They bring with them the leading scorer in the field in senior Aubrey Frederick who averages 16.8 points per game. DCS has played just one game inside of 10 points all season as is beating opponents by a 35 point margin.