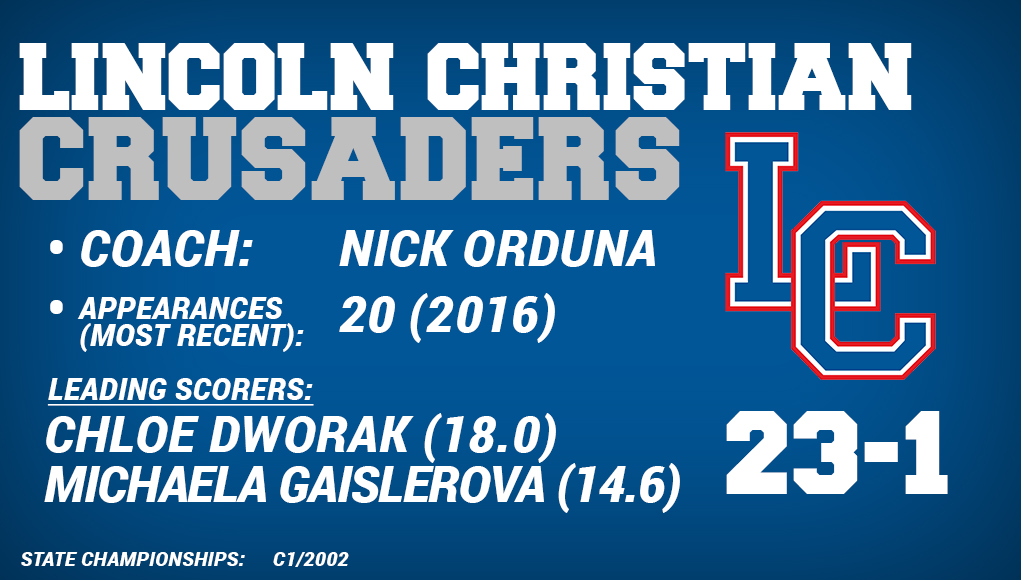 Regarded by many as the best team in the state regardless of class, the Crusaders enter 25-2 and winners is 17 consecutive games after a loss the Bishop Neumann in the Wahoo Holiday Tournament. They have since avenged that loss three times. Junior Chloe Dworak (18 points/game) leads a Crusader offense that tops the state in scoring and is fourth in the nation in 3-point goals made.
---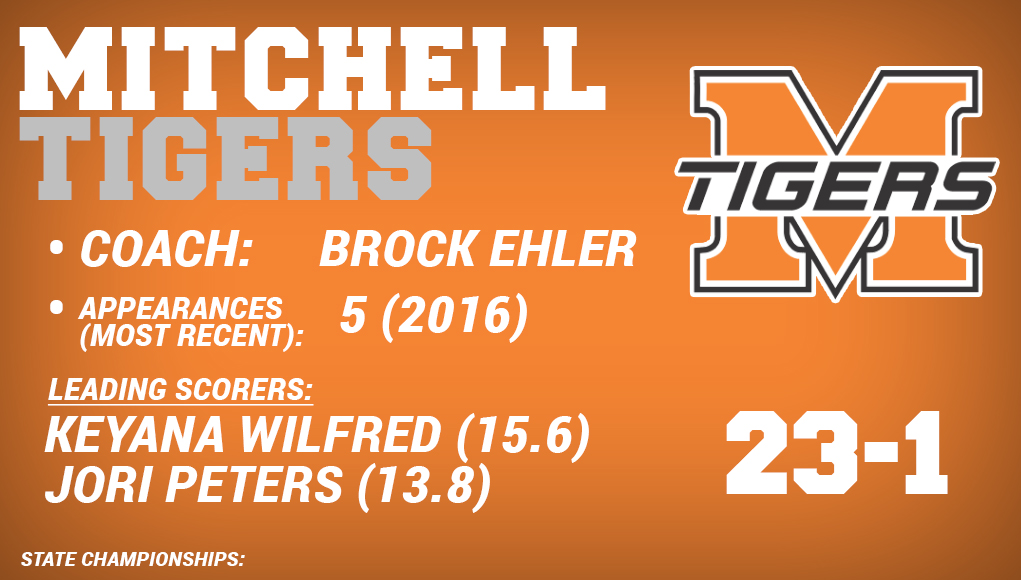 The Tigers return to state after losing in the first round in 2016. A young team — the Tigers have just two seniors — Mitchell is unbeaten against Nebraska competition including a pair of wins over Class B qualifier Sidney. Juniors Keyana Wilfred (15.6 points and 8 rebounds) and Jori Peters (13 points) lead Mitchell who is beating opponents by 29 points per game. A win at state would be their first in school history.
---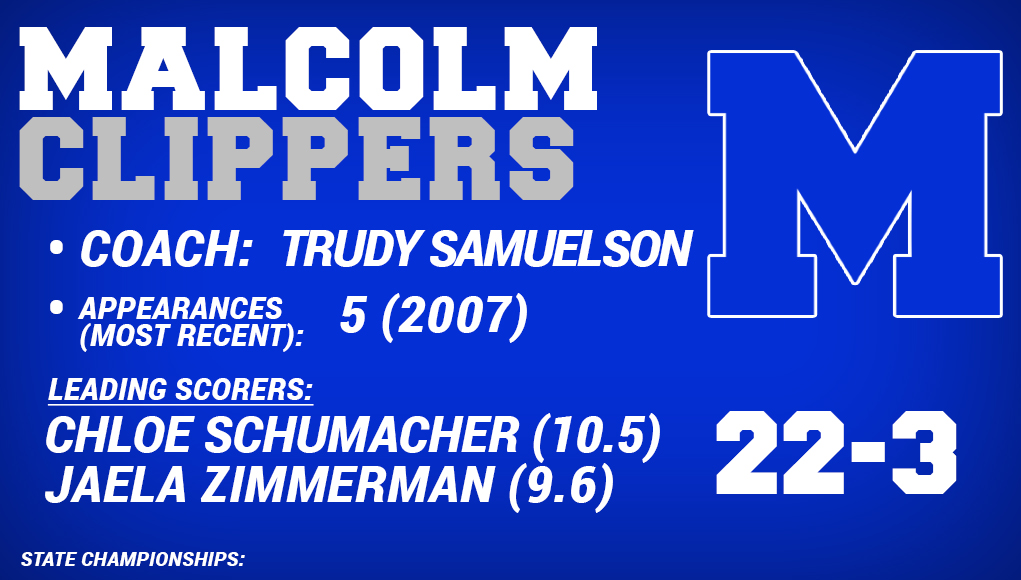 The 22-3 Clippers come to state on the wild card, having lost to Lincoln Christian in the district final 62-36. Made up of girls that won Class C softball and went to the C-1 volleyball finals, Malcolm has big game experience. Chloe Schumacher leads the Clippers at 10.6 points per contest, but four other players chip in between 7.0 and 9.6 points/game. They'll need that balance against unbeaten, defending champion Kearney Catholic in the first round.