Dear Carter Terry:
You know you have done something right when you get to practice football in the snow. It means you are one of the survivors.
It means a few more lessons, a few more jokes in the locker room, a little more time to soak in some football. It means another pregame catch with your dad.
And, while you may not know it now, or you may not fully appreciate it, do your very best to soak it in. All of it. That walk through on Thursday. That pregame meal on Friday. Whatever the music is you play in the locker room.
Enjoy it.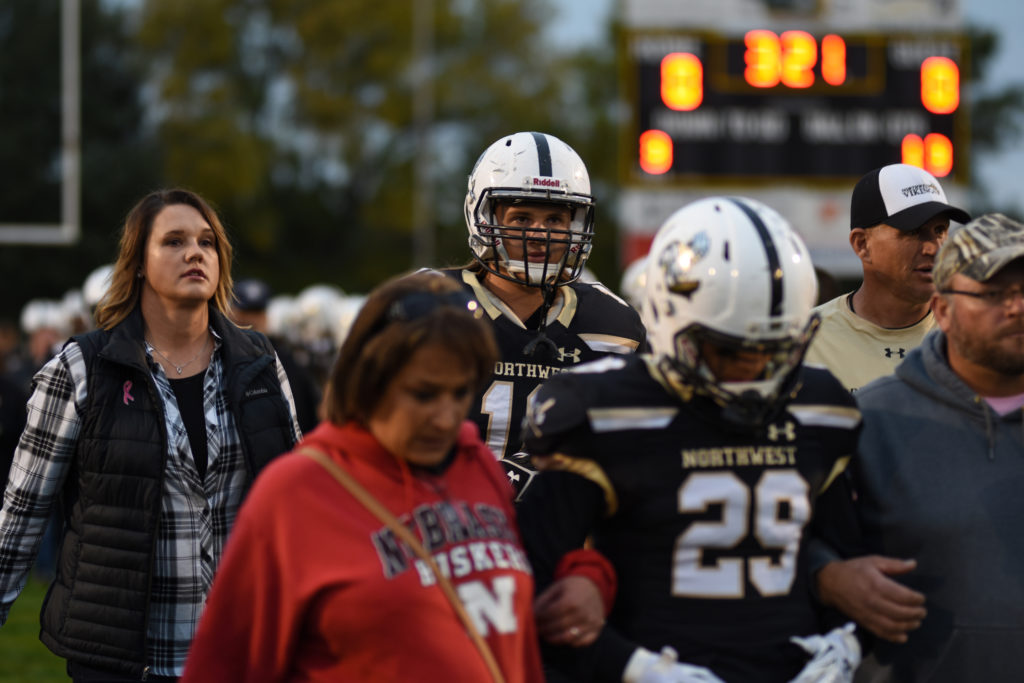 Because these Friday nights — and you have a few more left — they won't last forever. That pass down the sideline to Riley Schliep, the screen to Brady Glause, the hand off to Adam Cooper, who knows how many more of those you will get.
But also know this. Don't forget what you and your buddies did last week, when a group of guys came together to do something that not a lot of people thought they could do — win a playoff game for your school.
See that wasn't just special for you. It was special for the guys that came before you. Chad Hudnall and Brandon Harrington and Christian Ellsworth. Guys who dreamed just like you. Just ask them. They'd give anything to go back and give their playoff games one more shot.
Friday will end how it ends. No one really gives you a chance against big, bad Gretna. They probably think we just got electricity out here. But, they put their pants on one leg at a time. They play this game for a reason.
So when you walk out there Friday night — with Payton Stein and Blake Westerby and Dylan Allen — and all your other teammates, make sure you leave no doubt. Make sure you leave your best effort on the field.
And know this. Know that your classmates will remember forever cheering for you, that your mom's will be a wreck and that your coaches have done every, single thing they can to make this your best game yet.
Change your best. Have fun. Leave no doubt.