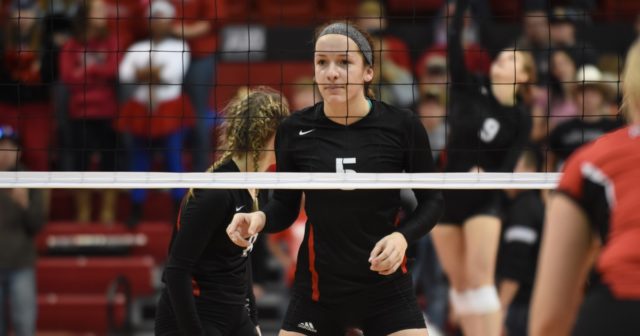 There are lessons in this state volleyball tournament that begins Thursday.
Most people, see, probably think those lessons come best from the six teams who will win a championship come Saturday. That's easy. Learning the lessons of being on a team that wins a championship and has most everything go there way.
Johnson-Brock's Fallon Stutheit knows this.
A three-time champion, Stutheit heads to Lincoln with her team one more time this weekend. Her lessons from Lincoln, though, were hardly about championships. It was much more than that.
What's it mean to be on a team, I wondered? The super-stater fires back pretty quick.
"It's not really ever about winning and losing," she said. "It's about being on a team and getting to compete with the friends you grew up with. That is what volleyball has taught me more than anything.
"We have been friends and competed together since third grade."
There it is, right underneath those three gold medals, the big trophies, the banners in the Johnson-Brock gym. Volleyball for one the Class D-1's all-time great players doesn't mean any of that stuff.
So, you don't have to be a three-time champion to know what this whole thing is about. You can be from St. Paul or Syracuse or Superior or Freeman or BDS. Doesn't matter. The best thing you get from Lincoln, isn't ever a medal.
It's that time with teammates and learning those lessons that will come back some day when you are an employee, a wife, a parent. That's when you'll appreciate your team — and these three days — the most.
So, yeah, Fallon Stutheit and her teammates get another chance this weekend. Oh, sure, she would like to win a fourth Class D-1 state championship. The Eagles will give their full effort toward that goal.
Win or lose, though, it will be about the team and the memories and the lessons. When the bus pulls out of town, they'll see the sign in the grocery store — CLOSED. SEE YOU IN LINCOLN.
They'll know they play volleyball not just for each other but for a community, a school and the little girls that look up to them.
"Almost everytime we play, I look up the crowd and think, 'Holy cow,'" Stutheit said. "The support we have from our community is amazing."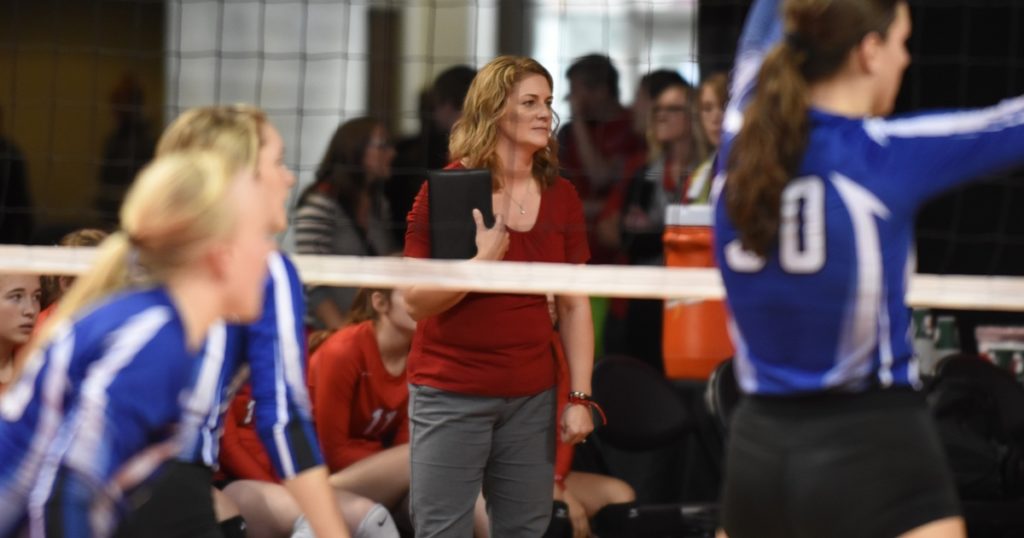 You don't get that at a club tournament in January. But you also don't get the high-level volleyball we see in Lincoln without girls putting in amazing amounts of time in the offseason at those tournaments. Both kinds of volleyball make this state tournament a high school treasure; one Nebraska's best events.
Instead — in those January events — you get a relationship like Stutheit has with Lincoln Lutheran setter Hope Leimbach (she's playing this weekend, too). After state volleyball, they will share a mission trip to Haiti. As always, for Stutheit volleyball has been about those relationships.
"I truly believe that when we look back, what we remember won't be about winning championships," she said. "It will be being a teammate. All of my teammates have helped me so much.
"They have made me a better person."
You'll see that all over Lincoln this weekend. Kids who love and care for each other owning some of their last moments together. Sharing with all of us, what they couldn't learn in math or science class.
That sports will teach us life if we let it. And if we soak it in, win or lose, we are all better off. Fallon Stutheit knows this and she easily puts it into words.
"This year has really taught me how to be a leader," she said. "I really wanted to encourage our younger players, to give them confidence for next year."
That lesson is worth more than any championship. It's worth a life well lived. One that started as a little girl on a volleyball court, and writes just one chapter in a long story this weekend.
We all could be better if we sat back and watched. Maybe we'd learn something a little bit, too.