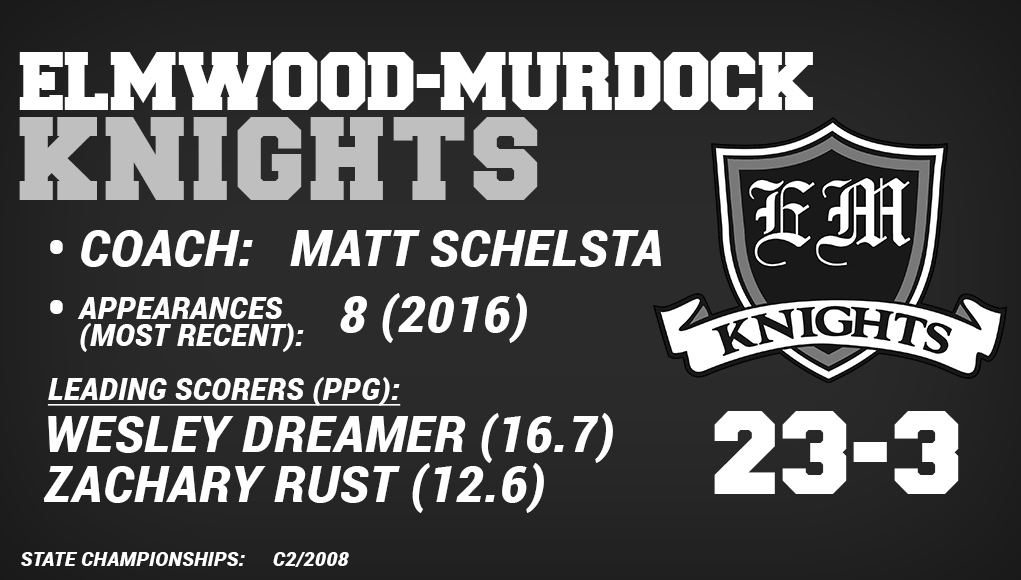 Finalists in 2016 after an upset of Winnebago, the Knights are back for the second season in a row and eighth time overall. Coach Matt Shelsta's team owns a 23-3 record with no losses in Class C-2 this season. Giving up just 39.8 points per game, the Knights rely on sophomore Wesley Dreamer (16.7 points and 7.5 rebounds) and junior Zach Rush (12.6 points and 2.3 rebounds).
---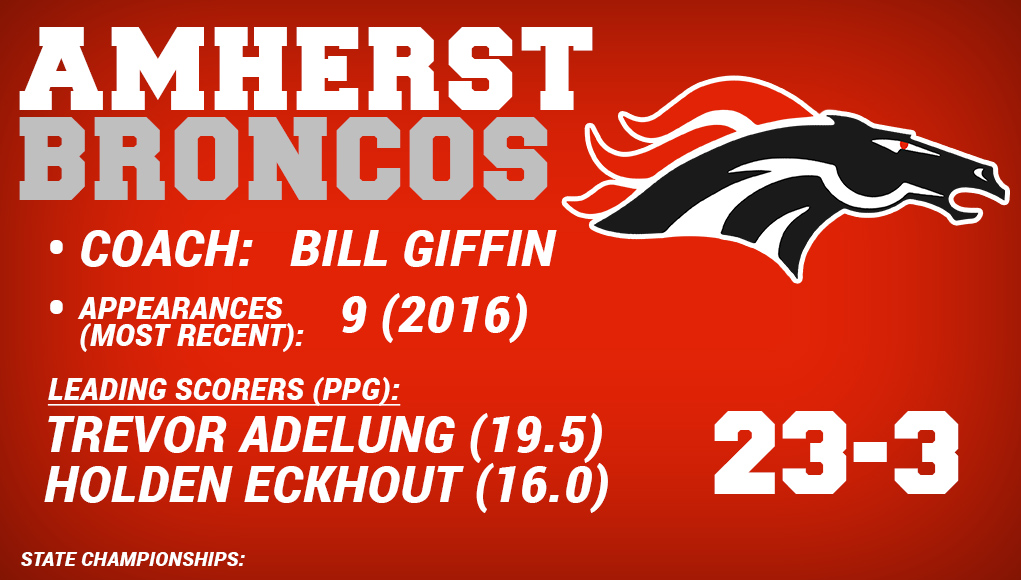 Semifinalists in 2016, the Broncos took eventual champ Hastings St. Cecilia to the wire. Back in 2017 as a wild card Amherst brings a 23-3 record to their ninth state appearance after losing to the top-ranked Bluehawks in the district final. Senior Trevor Adelung averages 19.5 points per game and junior Holden Eckhout adds 16 points and 9.3 rebounds per contest. Dakota Abbott and Clay Lucas also scored nine points each per game for coach Bill Giffin.
---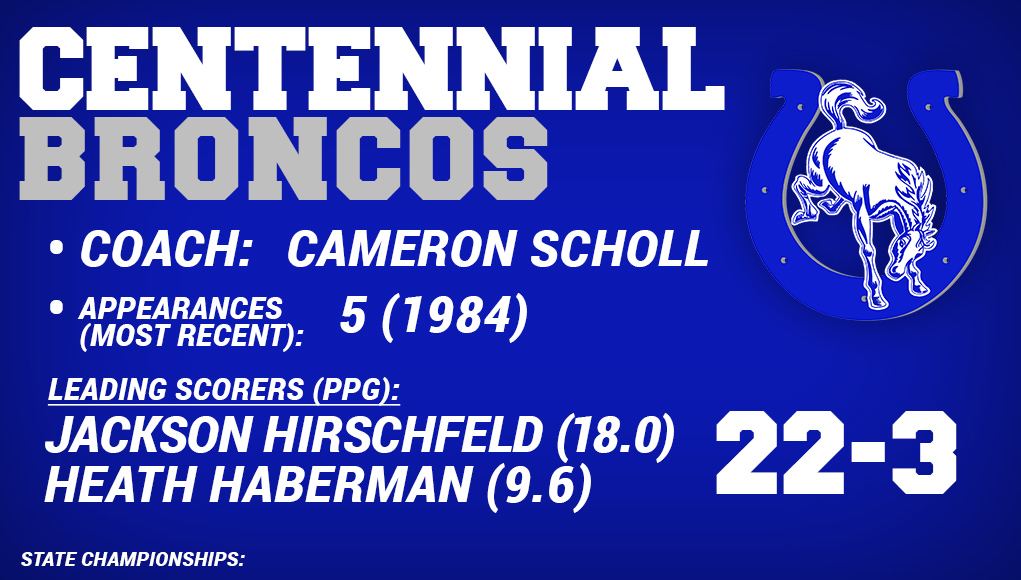 At state for the first time since 1984, the Broncos are getting it done with defense. Coach Cameron Scholl's crew gives up just 40 points per contest and gave up 50 just one time en route to a 23-3 record as they defeated Battle Creek in the district final. Sophomore Jackson Hirschfeld averages 18 points per game while senior post Justin Heine chips in 9.4 points and 6.5 rebounds while junior Heath Haberman adds 9.6 points and 4.0 rebounds.