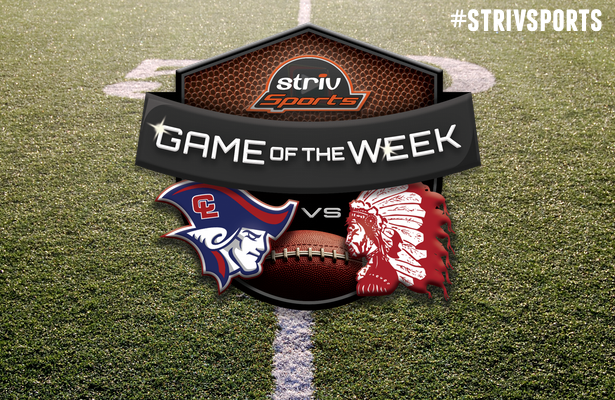 Fullerton (4-0) vs Clarkson/Leigh (3-1)
Kickoff at 7:00PM Friday October 3rd
The game-of-the-week for October 3rd heads to Fullerton and back in the 8-man ranks as the undefeated Warriors take on Clarkson/Leigh. Fullerton enters 4-0, while the Patriots and coach Jim Clarkson are 3-1.
The Warriors advanced to the second round of the state playoffs last season and are led by do-everything back Garrett Sonderup. This season he has rushed 49 times for 578 yards and 13 touchdowns as the Warriors are averaging 65 points per contest.
Clarkson/Leigh hopes to bounce back as they suffered their first loss of the season last week, 54-32 to Howells-Dodge. The Patriots have a bit of a do-everything back themselves in Chris Konicek who is near 1,000 all-purpose yards on the season including 379 rushing and 239 receiving.
Kickoff is 7:00 in Fullerton and the game can be viewed on the Warriors Striv channel.