HARD WORKING NEBRASKA TOWNS — Michelle Kontor had me at 'Hoosiers'.
What is it about running in these little Nebraska towns? The towns like hers that built a cross country program and is the four-time defending Class C boys champion.
"The community really gathers around you," she said. "Every year when we leave for state, the town sends us off. It's like when they go to state in 'Hoosiers.'"
The sports junkie in me, leans to the big sports. The one everybody watches: football, basketball. We'll spend the majority of our time on this website promoting those games.
But, the lessons that Kontor teaches, and so many others, should be worth sharing as well. They are evident in many towns across Nebraska where schools will begin the cross country season today.
So it goes in Milford, population 2,191. In each of the past six years, the Eagles have brought home a championship or runner-up trophy in boys cross country from the state meet that has a beautiful home at Kearney Country Club.
"We have just been really blessed with talented kids who had passion and drive," Kontor said. "To think back ten years ago, this is really unimaginable. You dream about putting medals on a kid or team one time."
That first glimpse of success creates a little snowball. Kids want to be a part of what you're doing. It happened, too, for Tom Dickey.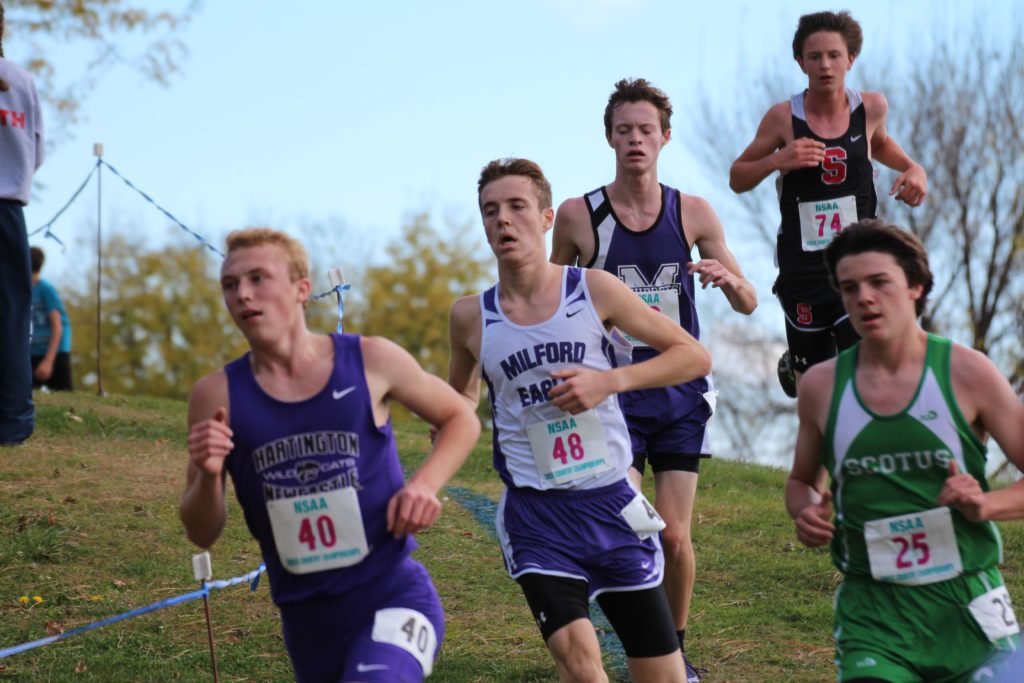 The girls coach at Boone Central has been in Albion — population 1,611 — going on 39 years this fall. The Cardinals, whose school name has changed over the years but not the mascot, have sent someone to Kearney for 42 consecutive state meets.
"But I don't know that has much to do with me," he says. I appreciate his humble wit, knowing that he's positively impacted thousands of lives. "Here recently, we have had a lot of good athletes that like to run."
Dickey's Cardinal girls squad has won the last two Class C girls titles. They bring back three runners (out of six) to try for a third title.
"I am not sure that streak will continue," Dickey tells me. But he'll bring back some key runners from that team, including senior Christina Soto-Stopak who was eighth last year (and third when you count team points). "We lost some talent from last year, but we have some girls that will compete really well for us."
On Friday, the season opening tradition at Albion Country Club continues. Schools from Class B all the way down to Class D — from all these little hard working towns — will run in the Boone Central Invite. Dickey loves the feeling of a new season
"It's a fun way to start," he said. "There have been a whole bunch of state champions start their season here."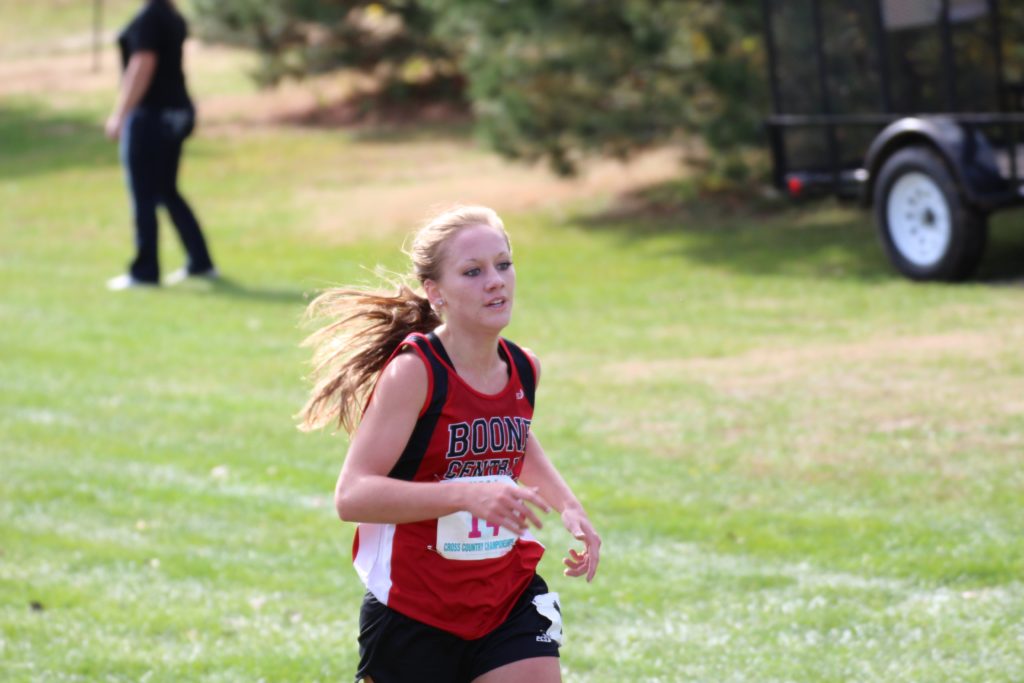 It's much the same in Milford. Kontor must replace two-time champion Ty Masco, now running at Nebraska-Kearney and fourth place finisher Hunter Jensen. She worries about losing their leadership, too.
"Hunter, he's the only kid in the school to be a part of four championship teams," Kontor said. "Ty was a two-time champ and won six medals after coming here as a sophomore."
But, they'll continue on. Four returning runners – Zach Denekas, Aidan Pauley, Zach Pauley and Beau Hines – trying to carry on that tradition. Kontor is excited as they head to Seward.
"We have really talked about the mental being more than the physical. Our kids have really worked hard and it's a team sport for us," Kontor said. "We will try to reach for the stars.
"We always preach that we like to run as one. That's how we break our huddle."
So off they go today.
Not just in Milford and Albion. But in Malcolm — population 395 — where all six runners return from a 2015 state title team. And in Millard — population 95,346 — where both the boys and girls teams brought home Class A hardware last year. Senior Seth Hirsch is the returning state gold medal champion.
All hard-working Nebraska towns — big and small — where lessons are learned on golf courses and gravel roads. In city parks and city streets. The lessons of running and the discipline it takes to be a champion.