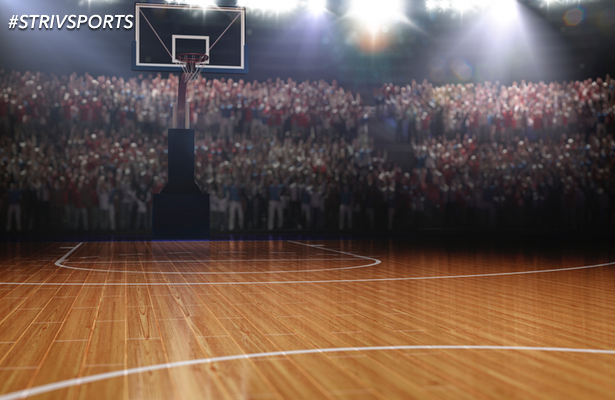 You can never tell what happens in the prep basketball season during the first weekend, even maybe all the games before Christmas. Football and volleyball players are learning how to run for long stretches. Some teams – especially in the smaller classes – have had less than a handful of practices prior to their first game.
But, that doesn't mean the games are not important. And, you can even learn a little bit about your team in early December.
For High Plains and coach Cameron Hudson the 2013-14 basketball season ended one step short of a Class D-2 state championship when they lost to Bancroft-Rosalie 62-47 in last year's state title game.
And, with just one starter back, but a good supporting cast the coach wasn't sure what to expect from his new team this season. But, if Friday's game with Giltner was any indication, it appears the Storm might be a nice contender for post-season hoops in Class D-1 this year. They were ranked seventh in the preseason rankings.
Thomas Young scored 20 points to lead three Storm players in double figures as HP topped Giltner 72-46 on Friday. Returning starter Cole Klingsporn added 15 and Cole Harless had 13 for the Storm who shot 50% from the field. Play will be difficult in the Crossroads Conference again this season with three teams ranked in the state rankings.
"It was a good start. We ran the floor well and were able to hit shots from the perimeter which is always encouraging your first night out," Hudson said. "I was really encouraged with our defense in the first half."
The early season tests continue tomorrow night on Striv as the Storm travels to Sutton for a game with the Class C-2, No. 10 Mustangs (1-0). Sutton, a state qualifier last year, defeated Friend 43-29 in their first game of the season. It's a good early test, said Hudson, for the Storm who will also face preseason, Class D-2, No. 2 Exeter-Milligan before the Christmas break.
"It's a great early season opportunity to go on the road and see where we are at," Hudson said. "It will be a huge test for our kids and I'm excited to see how we play."
Let's Rewind
Top-ranked Norfolk boys roll to Trailblazer title
Freshman Rongsich leads MW girls to Greater Nebraska Shootout title
Third quarer propels No. 4 GICC past Norfolk Catholic
GI Northwest, Omaha North start wrestling on right foot
Parting Shot
Basketball fans in Nebraska, and the Omaha South basketball team took a big hit on opening night when Omaha South standout sophomore Aguek Arop was sidelined for the season with a broken tibia. The University of Nebraska recruit could be sidelined up to eight months with rehab.
The injury happened in the third quarter of the Packers win over fifth-ranked Omaha Central which they won 55-45. They also defeated Omaha Burke on Saturday behind 23 points from lone senior Anthony Naimie.
South coach Bruce Chubick told Omaha World-Herald prep writer Stu Pospisil that support for Arop has been overwhelming.
"An unbelievable response," the coach said. "From other teams, from other players. It's very competitive on the floor, but it's pretty tight between the players in this city. They all know each other.
"Forty-four years of coaching, and I don't know if I've had a more special kid. My son would be close."
---
Photos from the Weekend [Girls: Sutton vs Friend & Boys: Hampton vs BDS]
This slideshow requires JavaScript.
Follow Tony Chapman on Twitter @tony_chapman76.