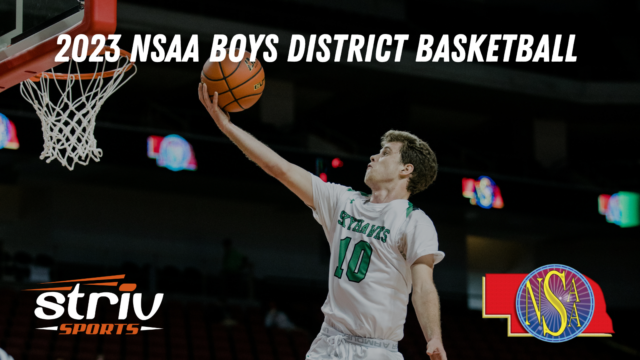 JOURNEY TO THE TOURNEY. It's time to see which teams will advance to play in the 2023 NSAA State Basketball Tournament.
We are excited to announce that 35 of our #strivschools will be playing in a NSAA Boys Basketball District Final games for Class B, C1, C2, D1, and D2.
There will be 17 district games streamed on Striv today, February 27th, and tomorrow, February 28th, by our talented student crews across the state. 
Click on the links of the games below to watch them on Striv:
Monday, February 27th:
Class C1:
Class C2:
Class D1:
Class D2:
Tuesday, February 28th:
Class B:
Class C1:
Class D1:
Class D2:
Stay tuned as we will be updating this blog with scores, and look out for the Boys State Basketball blog once matchups are announced.
As always follow Striv Sports to keep up-to-date with all the action, and good luck to all #strivschool competing and streaming!