GRAND ISLAND — Grand Island Northwest track coach Brandon Harrington knows he's a little bit spoiled when it comes to coaching his girls track team.
In the past two seasons, his Vikings have won a state championship and last year finished fourth, but just five points behind champion Holdrege who won a closely contested team race. In 2014, NW edged York by a single point in the team race.
"This group of seniors has just been awesome to coach," Harrington said. "They are the first group I have had all the way through.
"When they were freshman and sophomores, they were led by seniors who did things the right way. This group is the same way."
This year, as the Vikings try to get back to the top, they have strength in numbers heading to Omaha. They'll send 19 entries in 14 different events to Burke Stadium, led by three relays that could score points and defending 100 meter hurdle champion Kayla Bachle.
At the district meet in Aurora, the Vikings scored 156 team points en route to the championship.
"I think we have exactly the group of girls that we need," Harrington said of his group of qualifiers. "We are taking everybody to Omaha that we think can score and perform to us in position to be in the top two or three on Saturday afternoon."
Harrington's biggest reason for optimism is the speedy, sand pit duo of Bachle and sophomore Karsen Sears. They have two of the top four long jumps in Class B this year, with Bachle's leap of 17 feet, 8.5 inches the top district leap.
"They really go back and forth," Harrington said of Sears and Bachle. "They root for each other, but there is a competitive edge to what they are doing. Both of them want to win."
For her part, Bachle, a Doane track recruit, is hoping to improve on her runner-up finish in the event last year where she was second to Nebraska volleyball player Tiani Reeves of Gothenburg.
"I am just really excited to go down there and perform my best," Bachle said of the state meet. "I think I have had a good season; the team has had a good season. I am excited to see what I can do."
Bachle's hurdle time is near the 14.81 second Class B state record held by Julianna Burr of Holdrege and Harrington thinks there is a chance for it to go down this weekend. She has been under 15 seconds in her past three races.
Besides the long jump, she'll also compete in the 300 hurdles where her district time was also the fastest in the class and is on the Viking 1600 meter relay team.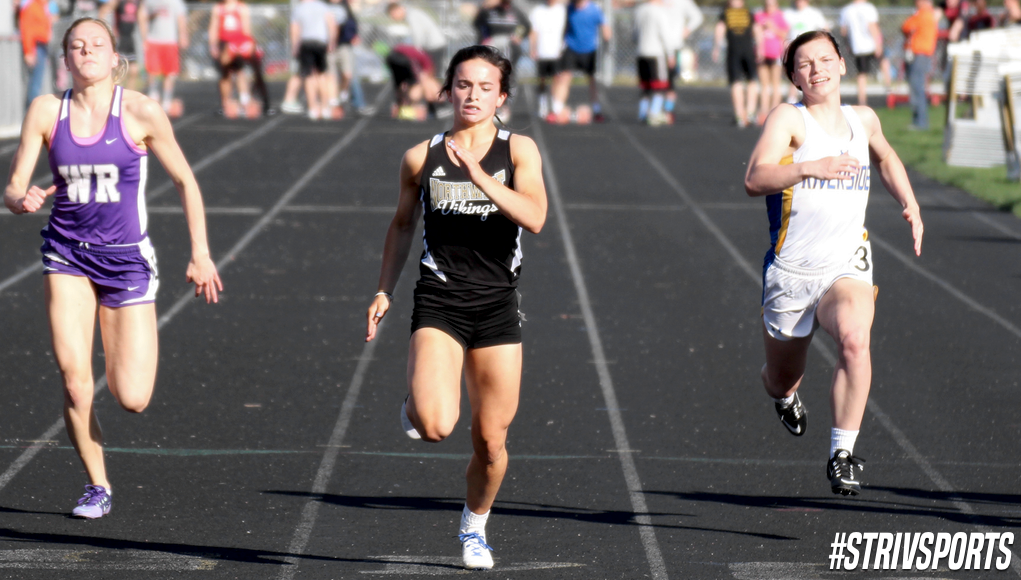 Sears is in a much similar situation that Bachle was in two years ago – a sophomore hoping to help her team to a state title. Her 100 meter dash time is tied for second in the B field. She was at state last year in the 100 and 400 relay, but will add the 200 and long jump this weekend.
"Just getting down there last year was a big deal for me," Sears said. "This year to get in four events was huge. I am excited to go down there and compete as hard as I can."
The Vikings also have a pair of jumpers in the triple jump in senior Nichole Phinney and sophomore Taryn Mayfield. Harrington said the dual qualifiers are a bonus.
"We have a sophomore and a senior in both of the jumps," he said. "We talked about that as a coaching staff, having two kids in there makes it so much more comfortable. Especially on a big stage."
Field events begin in Class B on Friday morning at 8:30 with the track events set to start at 9 a.m.