OMAHA — In the fall, we like to have a little space here called The Rewind. A spot where you can get a recap of what happened in Friday night football.
So, how possibly could we best cap a soggy weekend at the 2017 State Track Meet in Omaha? A Rewind, of sorts, on a weekend where we learned we don't have enough bodies (or cameras) to do 293 medalists and 30 gold medals enough justice.
First, to our champions — okay, you are all champions — but to the Millard West and Aurora girls on your team titles a hearty congrats. Each school also pulled off a double; they were cross country champions in the fall as well.
Interestingly enough, they both did it with no individual champions. The Cats won only the 1,600 relay while Aurora won the first and last race of the 3,200 and 1,600 relays.
On the boys side, Thayer Central — we profiled the Four Horseman on Thursday — and Central City shared the runner-up trophy in Class B and Exeter-Milligan was edged out in the final race of the meet for the Class D title by South Loup.
Friday got things started off in a soggy fashion, but 9 Striv athletes took home gold medals. It was a matter of Survival of the Fittest. For our photo gallery from each day, please click here.
The Warrior, Wetovick
Brent Wetovick claims to always have loved to run.
"My family sells bulls," the Fullerton sophomore said after winning his third gold medal on Saturday in the 1,600 meter run. "I have been chasing cows since I was this high.
"I grew up running, I just love it."
You could tell for certain in the rain on Saturday when he hauled in 400, 800 and 1,600 meter gold medals. He set school record times in the first two and ran a personal best in the 1,600.
Wetovick has bigger goals on his mind, however. He made them public after his big day.
"I want Nebraska to see me here," he said. "I think this is the best place to do it. Someday, I'm hoping to run at Nebraska. I guess I haven't told any media people that. Hopefully they hear about me.
"That's my dream."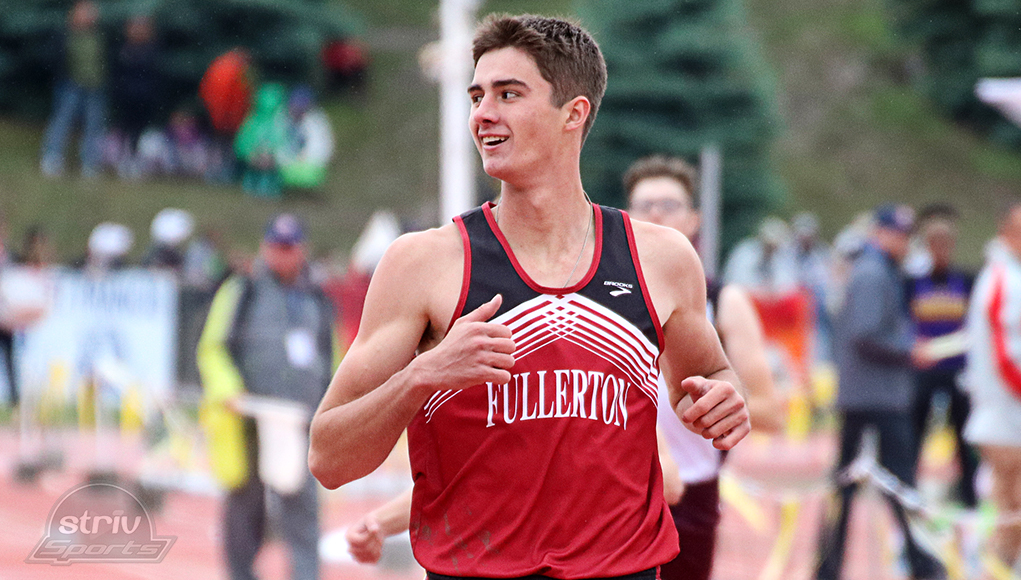 Heartland History
Heartland track coach Larry VanCura has long made the pole vault a staple event for his school. Now former Husky standout Corbin Tessman coaches the vaulting crew in Henderson.
On Saturday, senior Ben Driewer did something not even his coach could do in his successful prep career. He is the first ever all-class champion in the event. Driewer cleared his final attempt at 14-8 last Saturday to pass Class A champion Rockdale Cauble of Lincoln Southeast.
Driewer had a state leading vault — and Heartland school record — of 15-4 heading into the state meet but conditions made a record vault unattainable.
"It's amazing," Driewer said of his all-Class gold. "For a second there, I thought I was going to let it slip away, but once I got over that 14-8, I was pretty happy about it."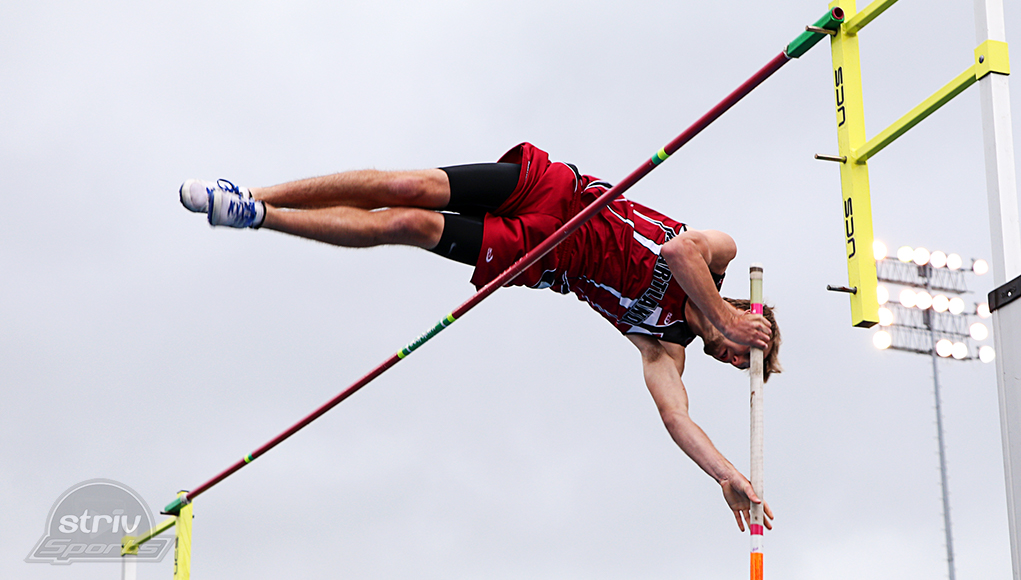 For his title, Driewer edged out Central City's Cole McReynolds and defending Class C champion Phelan Sanford of Dundy County-Stratton.
In Full Bloom
Riverside's Alix Bloom is a girl of few words.
She'd just like to run, thank you.
And, did she ever on Saturday winning the Class D 100 and 200 meter dash races in times of 12.2 and 25.8 seconds. Had the timing system not hampered the day, her 12.2 would have possibly been a Class D record, which is currently 12.36 seconds by St. Edward's Regan Carlstrom.
"I was expecting that I could place pretty high, but I didn't know if I could win" said Bloom, who is just a sophomore. "It's the best I have ever ran. I didn't see anybody (ahead of me)."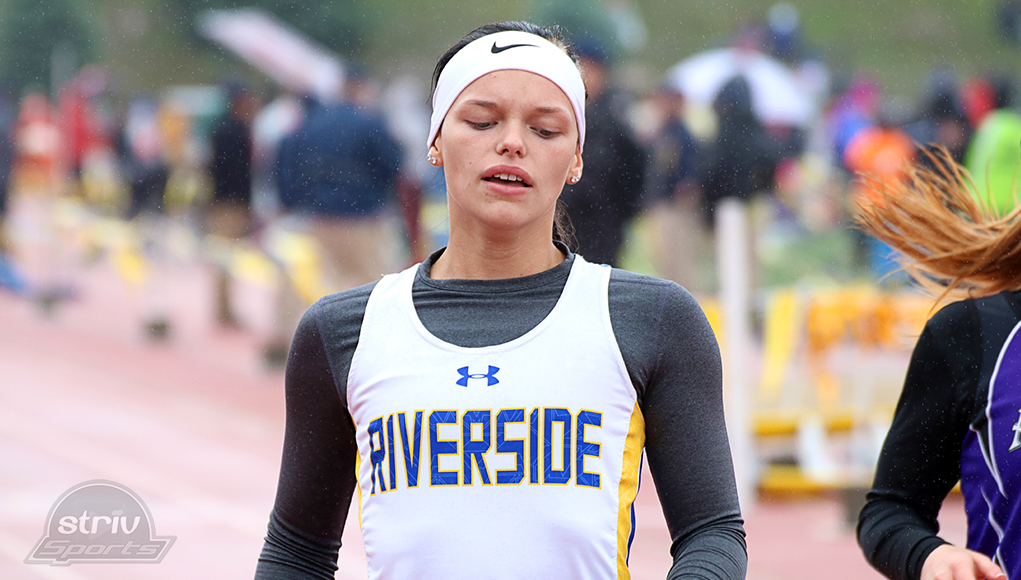 Bloom added a second place finish in the long jump to help the Riverside girls finish in third place as a team.
Sound Bites
A collection of a few of our favorite quotes from the weekend.
"I have had a rough last couple of track seasons, just dealing with injuries and staying healthy. Last year Milo got me and I have always been going after that first track title. I knew that if I stayed health all year I'd have a shot." — Millard West 3,200 meter champion Seth Hirsch after setting the Class A Meet record
"I knew I could get those guys, I just had to pick them off one by one. At the 150 mark, I faced a decision: was I going to be satisfied with second or go for first? And I just went." – Thayer Central 800 meter champion Aubrey Fangmeier
"Since seventh grade. Every moment. Every race. Every second was for that 14 and a half seconds. I can not tell you how great that feels." – Central City 110 high hurdle champion Vincent Ohlman
"I broke the school record at districts last week. And I heard the (state) record when I was in the blocks at 38.5 and I thought, well, let's just see what happens. You don't have anything to lose at state." – DCS 300 meter hurdle champion Phalen Sanford, who just missed the Class C record at 38.6
---
Take a listen to our Locker Room Podcast, featuring audio from some of Striv schools state champions.