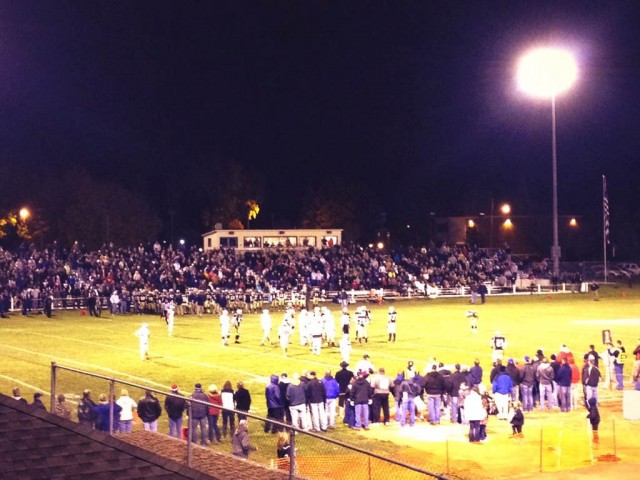 September 9, 1976 was a Thursday. It's ok, I checked so you don't need to worry about it. There must have been a big game in Ruskin — where my father was teaching history and an assistant football coach — the next night.
"I know I missed school that day," dad told me Thursday, as we celebrated my youngest daughter's birthday. "But, I was there for practice that night."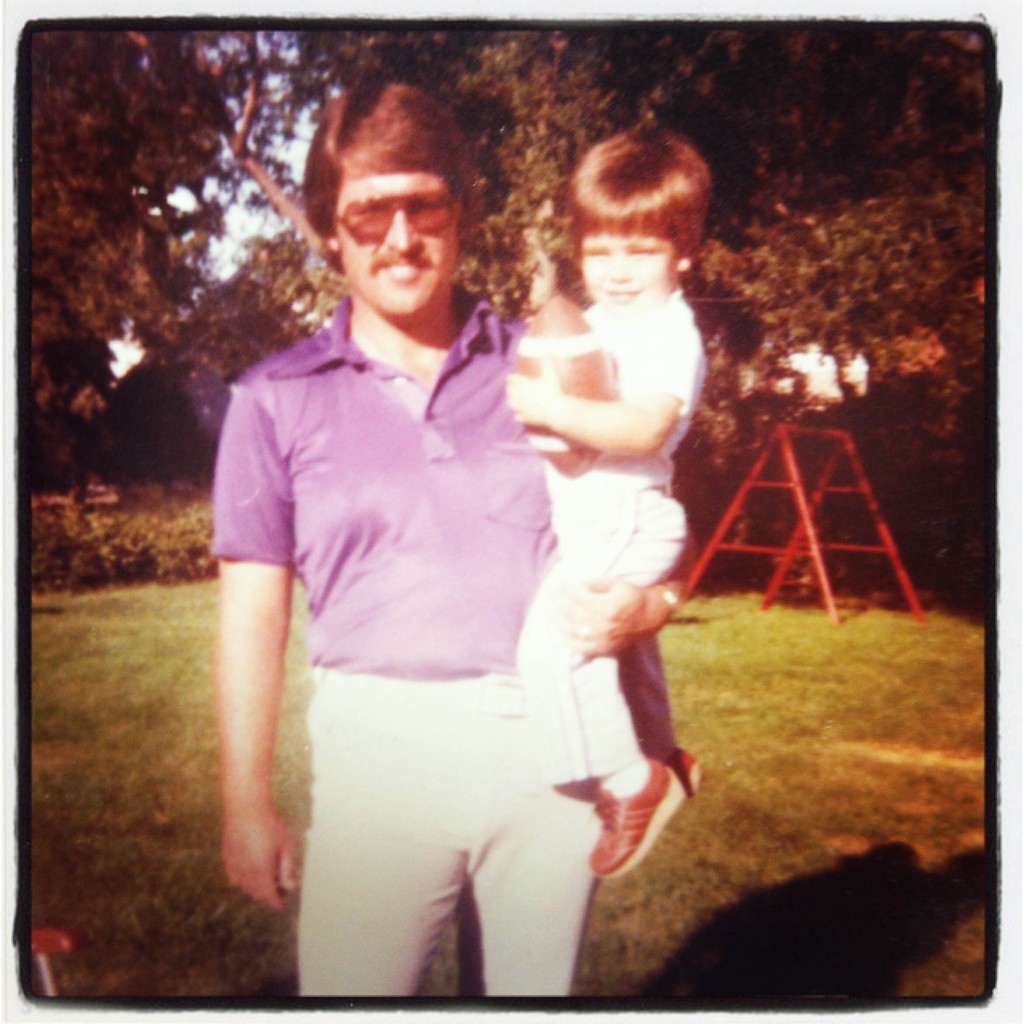 I didn't miss any games. My first one was at eight days old. Before I turned one, dad had his first head coaching job in Deshler. As I grew, football was there. In 1980 and 1981, it was there when my mom was teaching me how to count. She did the laundry for the football team and we'd hang the uniforms on the clothes line in numerical order.
"No. 9, Alan Kettlehut. No. 10, Jim Grupe. No. 21, Todd Rogers. No. 65, Ricky Ludwig." I'd say. Just a few that I remember.
And, it was there in 1986 and 1988 when the Hampton Hawks made the state football playoffs and I was the student manager. Those fall Saturday mornings were spent in a smelly locker room, cleaning up grass, mulling over stats and helping dad put footballs, stars and skulls on his players' helmets. During that next summer, dad and I shared the joy of winning the 8-Man All-Star Game. He was the coach; I was the ball boy.
Later that fall, the game taught me about disappointment. Dad and his boys went 7-1, but were not allowed in the playoffs because forfeits counted for zero playoff points back then. His best team had lost one game; to a team that made the state semi-finals.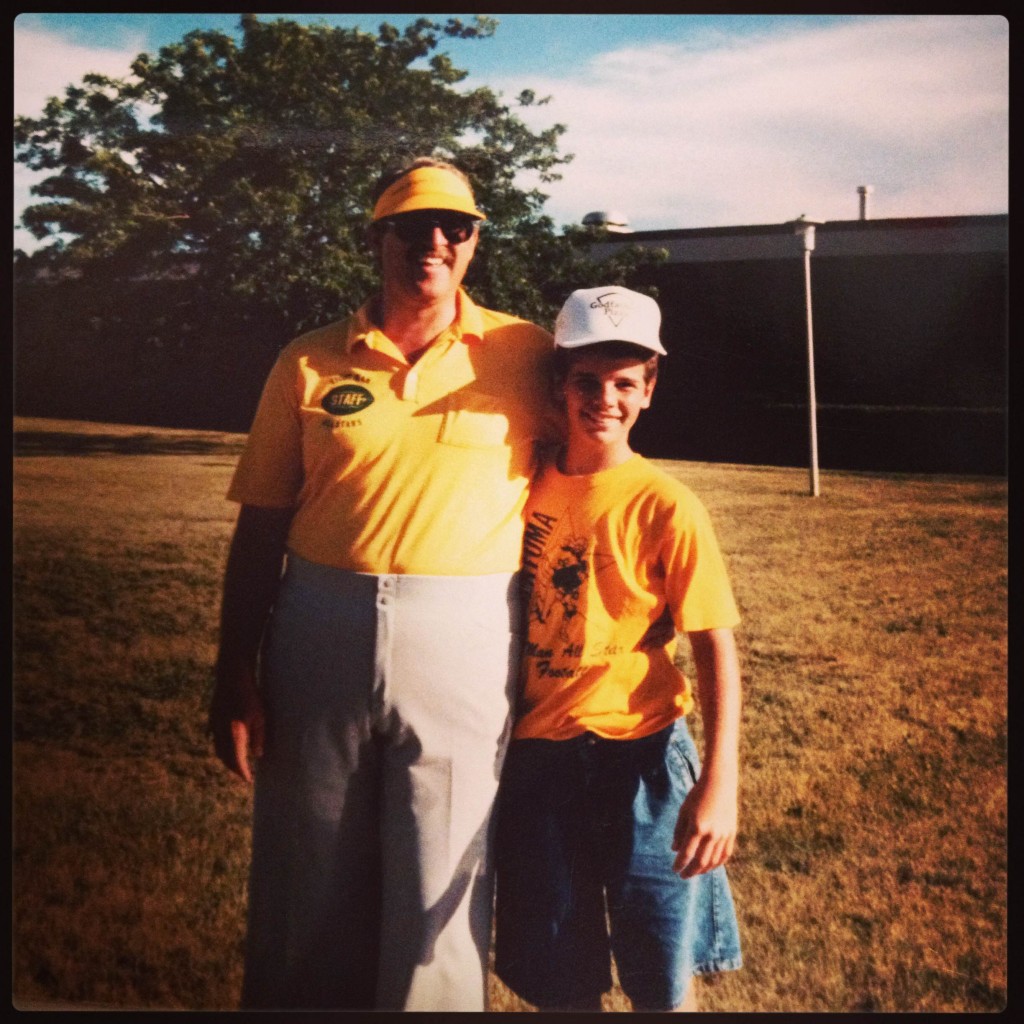 And, it was harder when I put the pads on. All of dad's boys were gone in the fall of 1990, my freshman year as a Hampton Hawk. We had 25 guys, but 21 of us were freshman and sophomores. The record shows we finished 1-8. My memory says my father coached harder that year than any of his previous 13 as a head coach.
He put in formations he'd never used before. In the late season, as the cold hit and the corn stalks stuck to the fence at Hampton's football field, we abandoned the practice field for the game field. He'd put us in two teams and we'd just play each other so someone could experience winning. By March, he wasn't my coach any more.
But, we still needed football. I kept playing. He kept supporting and spent his hard earned money so I could go to football camp the next summer when nobody really did that in the 1990s. We mired our way through .500 football the next two years before I got my turn at the playoffs in the fall of 1993.
"We are all so proud of you," the card said, in his distinctive cursive, before the bus left for Humphrey. "Your efforts have gotten you where you want to be. This is a great reward for a good season." That playoff game ended ugly, but the relationships our team built that year are what taught us how to be great husbands, fathers, co-workers and successful people in life.
When I went off to college in 1994, I probably should have missed a few opening nights of football but I didn't. If I wasn't watching a game back home, I'd sneak out of my dorm at Hastings College to watch the high school Tigers. I remember watching the first-ever game in Millard West school history at AH Jones Stadium in Hastings. The Wildcats have come a long way and the stadium is gone.
And, when I left college and got married, I should have missed a few opening nights, too. But, I was lucky enough to find a girl that put up with me and newspapers in Sutton, Gretna and Elkhorn who would pay me to write about Friday's and take pictures. I guess I still needed football then, too.
In 2002 and 2003, I went on a football joyride with my cousin in Geneva. I'd watch from the sidelines. He'd block for the state's all-time leading rusher, Mike Brower, and occasionally I was covering his games. Football — the sport — was getting better and better every year.
I finally missed one in 2004. September 3rd to be exact; the calendar exactly as it was in 1976. It was my turn to be a dad and Addison was born in Omaha. It was all I could do to stay at the hospital and not go watch Millard North play that night after she was born at 4:20 in the morning. While waiting in the hospital that Thursday night, dad and I passed the time — watching football.
In the ten years since I've lived in Grand Island, football has come so far. I've been fortunate enough to see and cover great kids and great coaches — too many to name in one space — and great games. But, dad and I didn't watch much football together. Not enough anyway. He lived in York, where football wasn't too good and I was off writing a game story somewhere.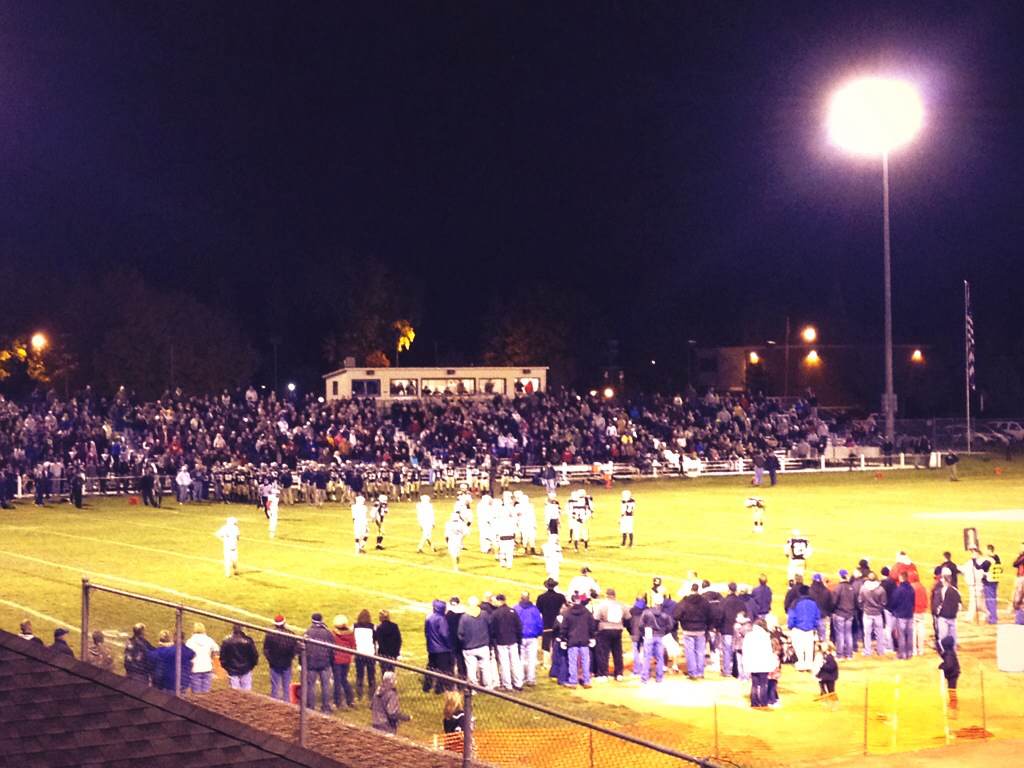 But, the Dukes gave us our sport back. Last fall, dad and I saw our favorite together. York 42, Ralston 41. One of those "nobody should lose this game" games. There was no story to write after the game. We just stood there — basically on the field — in that southwest corner of the stadium the entire game. York was like Rocky that night. Knocked down nine times, got up 10. When "the wedge" was successful we looked at each other in disbelief. That game was what high school sports was all about.
The sport has come so far. I remember watching actual game film on the basement wall with dad, then we moved to the VCR. Quick. Someone log-in to your Hudl account. We spent Saturday mornings manually writing in all the scores on a sheet from the night before to see where we stood for the playoffs. Quick. Somebody hop on the NSAA website.
But, still at it's core football — and all sports — teach. They make better people. They made me.
So, football, and high school sports in general has always been part of my life and part of who I am as a person. As fall practice starts today, whether you are running, or throwing a softball, or playing volleyball in a a gym, we hope that Striv Sports will take you inside high school sports and bring you a story or two or three this fall that you might not have known about otherwise. Our students will share their stories and we are extremely proud to have the ultimate Nebraska sports' ambassador Bobby Mills — The 1,000 Yard Guy — as a part of our Striv team.
Even if the calendar says August, fall is here. And, we are excited to tell you about it.
Email the writer, follow on Twitter.