Frank Ryan has led the Millard West baseball program since well before their first game nearly 20 years ago.
He built the program – both literally and figuratively.
Not only has he managed the team in the spring NSAA season and summer Legion season since 1996, but he built the field where the Wildcats play. He laid the sod, put up the fence, even brought in the dirt.
He was won more games than he can count, sent 85 players to play collegiately – including 22 at the Division I level – won a pair of Legion state titles and competed in the Legion National World Series in 2008. Six former Wildcats have signed professional contracts.
The accolades run on for a long time. And, as many of the great coaches are wont to do, he doesn't really like to talk about it.
"I think what most of our success means is that we have just had a lot of really good kids," Ryan said. "And, we have been pretty consistent. We take pride in being one of the top-five programs in the state."
And, when the Class A State Tournament begins on Saturday at Omaha's Werner Park, it will be Ryan's last go-round. The Wildcat mentor, who has led Millard West to the state tournament in 18 of their 20 seasons, will retire at the end of the school year.
But, one thing Ryan and his Wildcats have been unable to do is bring home a spring NSAA title. They have been to the finals six times. It's something others will think about this week, but not the coach.
"You know, yeah, we have been runner up six times," Ryan said. "I think we have always, at state, been conscious of our pitching staff. We might have had some opportunities to pitch a kid and win on short rest, but we don't ever want to do anything to hurt a kid."
A novel approach in a win at all costs society for the kid from Omaha's now defunct Bishop Ryan High School who has always had baseball in his blood.
After graduating high school, he played collegiately at Kearney State College and in the Royals organization for a few years before getting into teaching back in Omaha. Always a physical education teacher and gym rat, Ryan got his start at Omaha Westside — then and still a state baseball power — but could never get a full time position there.
He took to his favorites: baseball and basketball. But, Westside was making cuts at the time and he could never latch on to a full time position. It was Millard's gain.
"I came back from the Royals organization and I had some really good mentors at Westside," Ryan said. "I had the opportunity to work with the great Tom Hall and (former Lincoln Northeast basketball coach) Rick Collura was the junior varsity at the time and he always encouraged me to come to practices."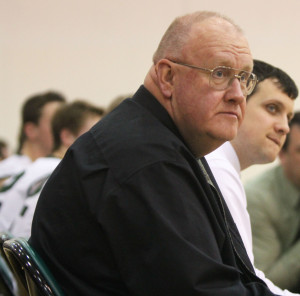 He continued to build his coaching style by working with the Westside program in the summer, but much of his influence also came from basketball. When he was hired full-time at Millard South, he was a top assistant for hoops coach Larry Ribble and was on the bench for state championships in 1983, 1984, 1988, 1989 and 1991.
"I think coach Ribble had a big impact on me and how I coach," Ryan noted. "We won five state championships in basketball and I learned a bunch about how to run a program from him."
In May of 1992, Millard voters approved a $30.5 million bond for a third high school to be constructed in the district to ease crowding at Millard South and Millard North. With the new school set to open in the fall of 1995, Ryan was selected to the be the baseball coach in December 1994.
In the opening spring of 1996 — playing with a majority of freshman and sophomores, because juniors and seniors had the option to stay at Millard South or Millard North — the Wildcats went 11-15. They haven't had a losing season since and only missed the state baseball tournament one other season, 2006.
They have advanced to the finals in 2000, 2001, 2003, 2007, 2008 and 2011. Twice — in 2000 and 2011 — they went into the finals with no losses in the double elimination tournament only to fall in both games. The 2008 group, however, bounced back from a loss to Grand Island in the state finals to win the state legion crown and advance all the way to the Legion World Series.
"We have always kind of had the whole program in mind, including the summer," Ryan said. "We've got some state titles in the summer that we didn't get in the spring."
While Ryan calls the 2015 season "a bit of a roller coaster", they'll enter their 19th state tournament having won eight of their last ten contests and playing as well as they have all season. The sixth-seeded Wildcats (20-10) face, ironically, third-seeded Millard South to open Ryan's last state tournament.
They'll enter having defeated fifth-ranked Omaha Creighton Prep 20-2 in the district final. That's not a misprint.
"We played about as well as we can in the district final," Ryan admitted. "We took some pitches, got some timely hitting and good pitching. Sometimes all of those good things get contagious. That was how it was against them."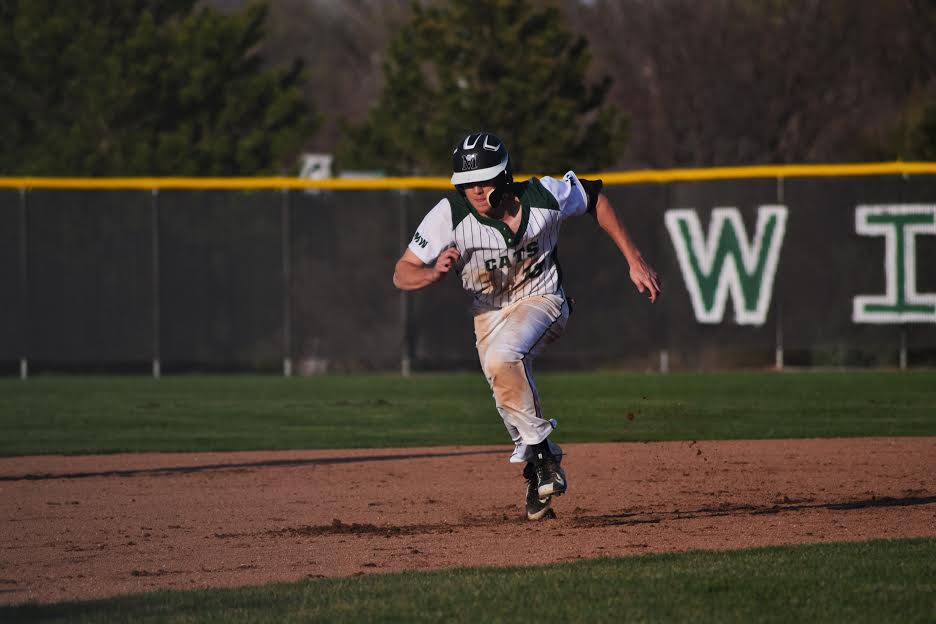 Junior shortstop Cole Stobbe — a University of Arkansas verbal commit — has led the 'Cats offensively, with left fielder Philip Ehly batting .440 in the cleanup position. Senior Matt Eardensohn has led the pitching staff.
"This has been a year, where we maybe haven't been as consistent as we like to be," Ryan said. "But, I think this year at state where almost anyone could win. Westside has been a little bit above everyone else for most of the season, but a bunch of teams have a chance."
For Ryan, he's not thinking about it being his last trip.
"I suppose it might be a little weird," Ryan said. "But, we just want to take our kids down there and have them play well and compete. This time of year it is just a matter of putting it all together and doing it at the right time. You never know what will happen."
One thing's for sure. Millard West will do it Ryan's way. The Wildcat Way.
Thanks to the Millard West Pawprint (Student Newspaper) for the photos.