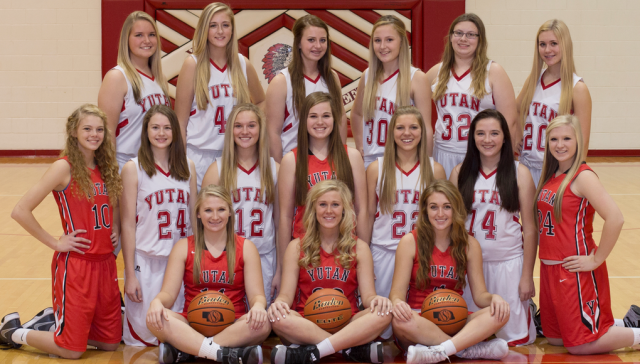 You would be hard pressed to find a guy who loves high school sports more than Yutan girls basketball coach Rod Henkel.
As managing editor of the Wahoo Newspaper from 1986-1991, he was along for the ride with the powerful Wahoo boys basketball teams that won 114 straight games. In the fall of 1991, when he took a job to teach math and journalism at Yutan, he continued writing prep sports mostly for the Omaha World-Herald.
He has covered well over 20 boys and girls basketball state tournaments over the years, which is why this Rewind will get proof read a few extra times.
"I always loved the experience of the towns coming together down in Lincoln," Henkel said. "It was fun to be part of that."
Henkel has always lived in Wahoo, and he coached his son and daughter in youth basketball in hopes of them making a trip to Lincoln that never materialized. And, then, as their careers were winding down, he got the itch again.
"I thought, maybe I'd like to coach basketball," Henkel said of taking the reigns of the Yutan program nine years ago, the first as co-head coach.
It's been a pretty good run ever since. On Friday, the Lady Chieftains (20-5) will play in their sixth consecutive district final when they face Freeman. Tip is set for 7:00 at Waverly High School.
Henkel said he has been blessed this year with a great trio of seniors, who last week in the sub-district final against Elmwood-Murdock won their 79th high school game, the most in school history.
"We are going to miss these seniors when they are gone," Henkel said. "They have all basically been four year players or starters for us.
"They have just been great. There has not been any drama with this group. They keep everyone involved."
Two of the three average double figures, led by leading scorer Bailey Josoff, who averages 15.5 points and 7.7 rebounds per game. She has blossomed, the coach said, having played in the shadow of 21.6 point per game all-stater Maddie Egr the past few seasons.
"Bailey figured out after a few games that she could be a good player and scorer for us," Henkel said. "I think she might have surprised a few of our opponents, but she didn't surprise us. She has worked really hard."
Point guard Karly Zaugg averages 13.8 points per contest to go with almost four steals and four assists each.
"She is a very unselfish player," Henkel said. "She has been a four year starter for us and a great leader."
It's that third senior, though, who Henkel would talk about as long as you let him. Nealie Josoff averages 2.8 points, 2.6 assists, 3.2 steals and 4.6 rebounds per game. She stands 5 feet, 3 inches tall.
"She is our defensive stopper," Henkel said, high praise for his team that forces nearly 30 turnovers per contest. "She has that goal of really frustrating our opponent each game. She has had a few double figure rebounding games. I'd take 10 of her if they let me."
Junior Maddie Davis averages 10.4 points and just over five rebounds a game and fellow junior Haleigh Wuster scores 3.3 points and grabs 2.4 rebounds.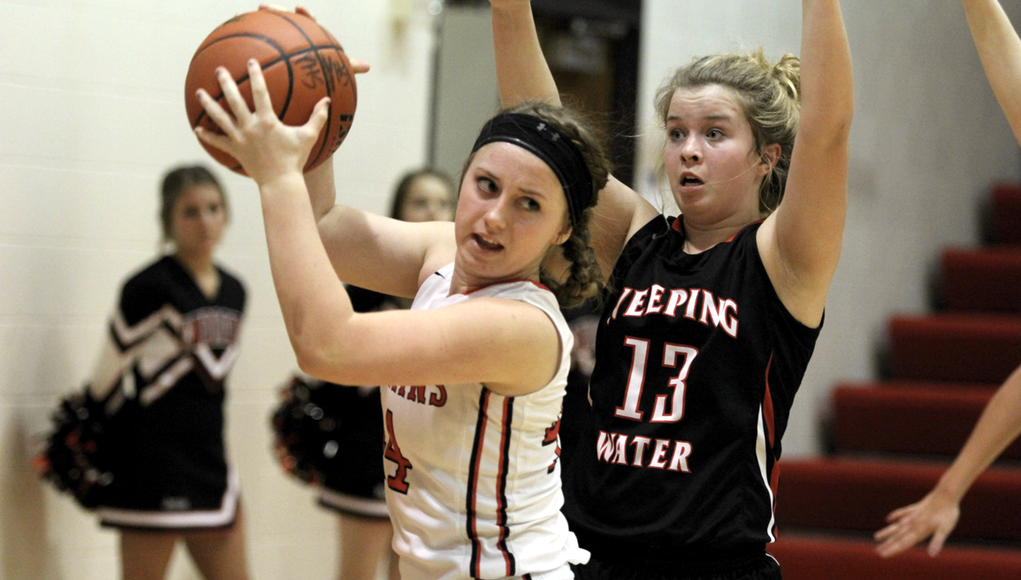 Since the calendar flipped, coach Henkel has not had much to complain about. The Lady Chieftains are 14-3 since January 1st and a take a five game win streak into the game with the Falcons (16-8) who beat Yutan 41-32 in the second week of the regular season.
"We had a poor loss in our holiday tournament," Henkel said. "Since then, we have played pretty well. I think, maybe, we have exceeded outside expectations, but not really inside. We had a lot of experience and these girls have worked toward this for four years."
The coach said it will take a solid effort to turn the tables on the Falcons who bring plenty of height to the table against his bunch that starts no one over 5-8.
"Freeman is long and athletic," the coach said. "We will have to take advantage of open shots and attack their zone. And, we have to force turnovers and turn them into opportunities for us."
A win would lead to a second straight appearance for Yutan in the state tournament and just this third in school history. One that Henkel hopes – if it happens – he can experience with his team.
You read that right. He missed last year's tournament with a severe case of the flu, entering the hospital in the early morning hours Thursday before his team's game with Guardian Angels Central Catholic.
Now, the coach seems to be the butt of all those "keep yourself healthy jokes" at the end of the season. He doesn't mind, if it keeps his players ready.
But, he hopes, after all those years writing about the emotion and passion of the state tournament that this year he gets to experience it.
On the bench, with his girls.
Let's Rewind
Matt Kern has built a program from the ground up at York – York News Times
What Sub State pairings WOULD look like – LJS Prep Extra