Growing up in Elgin, John Miller's parents never had to guess much on where their son was if he wasn't at home.
"Gosh, I bet my parents wanted to put a tracker on me," Miller reflected. "If there was an empty lot we were playing on it. I loved playing basketball and baseball in the summer."
A passion for the game and a love for the gym, turned Miller into the winningest basketball coach in Nebraska prep history. Last Saturday, his Southern Valley boys team beat Broken Bow 41-29 to give him his 700th career win. Hampton's Jerry Eickhoff won 670 games in 40 seasons at Hampton and former Adams coach Ken Cook won 650 games in his career coaching boys and girls.
Miller is just as proud of this version, currently ranked fifth in the Omaha World-Herald in Class C-2 with a 12-1 record, as he was of that first team in Chambers where it all started 35 seasons ago.
This year's senior class – that includes his son Seth as the starting point guard – has been to state each of the past three seasons. Their coach, in an interview, rarely talks about winning but more about a journey.
"I have been really happy with how we have played and their effort," coach Miller said. "They are very willing to come to practice and fix mistakes and get better.
"They have been fun to coach."
The Eagles start five seniors with three in double figures led by Colton Samuelson's 14.9 points per game average. He also averages five rebounds per contest. Miller said he has taken full advantage of a growth spurt.
"Colton is a kid who was injured most of last year, so he has matured pretty quick," Miller said. "He went from about 6-2 to 6-5, so he's adjusting to playing a little bit more inside as well."
Also in double figures are Seth Miller (11.5 points, 5.9 assists, 5.1 steals and 2.5 rebounds per game) and Chance Best at 10.1 points and four steals a contest.
"With those to guys at guard we just feel like we are able to do some many different things," coach Miller said. "We are able to change things up offensively and defensively."
The other two seniors – Dalton Best and Jacob Kramer – do what Miller calls the 'dirty work' for the Eagles. Between them they average almost nine points, eight rebounds, four assists and four steals a game.
"Dalton is guy who is kind of an undersized post for us and Jacob will do just about anything you ask him to do," Miller added. "He'll take a charge, play good defense, he's a good rebounder."
Miller has also been pleased with a four player bench rotation — all underclassemen – that is giving SV right at 10 bench points per contest.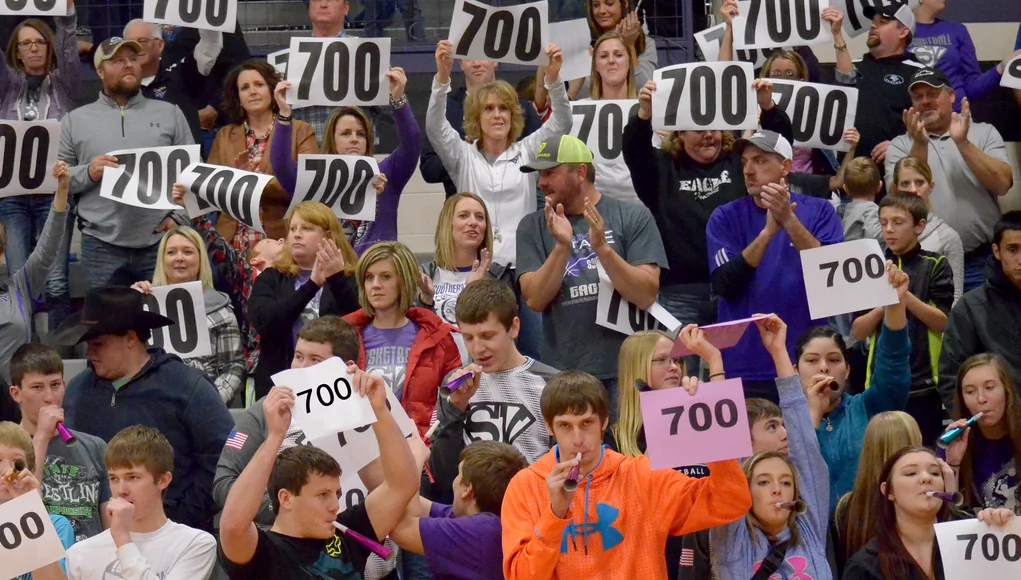 It's a combination that Miller hopes can get the Eagles back to Lincoln for a fourth consecutive season. And, for the coach a 20th trip to the state tournament.
Win number 700 has allowed him to be a little reflective on how it started in Chambers during the 1980-81 season when they went 11-8. He's never had a losing season during his career.
"It was almost a perfect situation," Miller said. "I knew the community growing up in Elgin since we played in the same conference. They had struggled a little bit and there wasn't much pressure."
He created a small school juggernaut. They qualified for state 16 times, played in the finals nine and won five state titles. That included a three year stretch from 1994 to 1996 where they won three state titles and played just one state tournament game within 10 points.
Behind Darcy Stracke — the state's all-time scoring leader with 2,752 points — the Coyotes scored over 100 points in a game twice and still own the 4th and 5th best seasons in state history for team scoring average.
They won 87 consecutive games – state record at the time and currently fourth on the all-time list.
"During the summers we'd go and play in summer leagues against Class A and B teams. We never lost," Miller said.
Not bad for a kid from Elgin who coached his first team – some 'pony or peewee baseball team' – when he was just a freshman in high school.
"I just loved hanging out at practices and when I was little I'd shag balls for the older kids," Miller said. "Our baseball coach – Gene Bly – he asked me to help one year and my eyes lit up.
"When I was in high school (Miller played quarterback and point guard at Elgin High), I just loved being at the little kid basketball practice on Saturday morning."
At Kearney State in the late 1970s, he soaked up knowledge from Jerry Hueser, taking basketball theory class twice.
"I'd go watch practice all the time," he said. "I signed up for basketball theory and when it was done, I signed up for it again the next year."
All the years — Miller and Bob Schnitzler of Battle Creek are the only coaches in state history with titles in boys and girls basketball and football — make the coach appreciative. He won a state football title at Chambers in 2007 to go with 10 state finals (six championships) in basketball.
"I have just been so fortunate," Miller said. "I think I have always been lucky enough to have a group of kids who have loved being the gym. I have just always had good kids."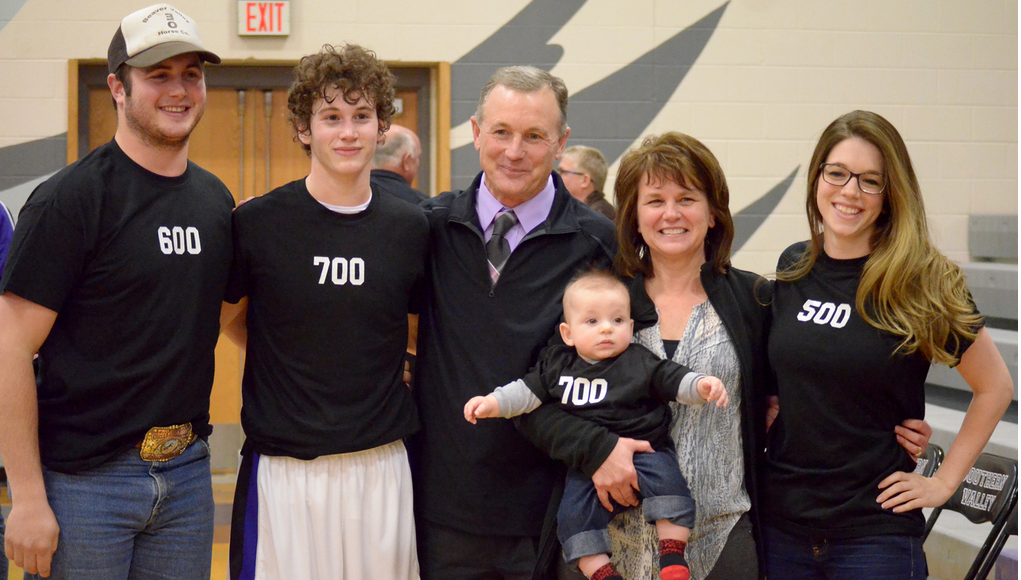 Let's Rewind
Ratings | OWH Boys | OWH Girls | LJS Boys | LJS Girls
BDS gets by Freeman for 2nd straight MUDECAS title
Millard South wins METRO wrestling; Millard West 2nd
Crete opens new high school