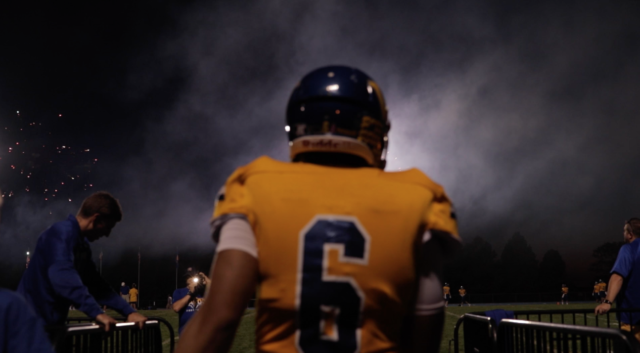 If you've been waiting for some big games and haven't quite that real big night, yet. Well, maybe Friday, October 11th will do the trick. What a slate tonight that includes 31 (!!) football games. Take us with you to the game you are at and watch another game or five. Here are the best ones, we think anyway.
Class C-1, No. 6 Bishop Neumann (5-1) at Class C-1, No. 1 Wahoo (6-0): This cross town shootout has turned into one of the best rivalries in the state over recent years. Two good running backs — Trevin Luben for Wahoo and David Lilly for the Cavaliers. Wahoo Striv.
Nebraska Christian (4-1) at Fullerton (4-1): Two teams that are right on the edge of the Class D-1 rankings meet in a key district matchup. Fullerton has battle injuries over the past few weeks. The Eagles lone loss came to East Butler, who was ranked in week three and Fullerton's came to 4-1 Ravenna. Fullerton Striv.
Class B, No. 5 Hastings (5-1) at Class B, No. 10 Seward (3-3): The Tigers try to keep rolling against a Seward team that seems to be finding it's stride in district play and now have running bank Gabe Knicely back. Coach Charlie Shoemaker's Tigers have outscored their last four opponents 165-14. Seward Striv.
Lincoln Southwest (4-2) at Class A, No. 9 Kearney (4-2): The Bearcats look to bounce back from a loss to No. 2 Millard West where they had full control for the first 15 minutes, leading 13-0. But they had the ball for just seven of the final 33 minutes of the contest in a 23-13 loss. Kearney Striv.
Class C-2, No. 10 Centennial (3-3) at Class C-2, No. 4 Shelby-Rising City (6-0): What a four-week stretch it has been for Centennial — the defending champions in Class C-2. Their last three opponents, plus tonight's SRC, have a record of 26-4. But, here they are with a chance for a big win in Shelby tonight. Shelby-Rising City Striv.