LINCOLN — Mollie Shepard's senior basketball season ended just how she hoped it would.
Celebrating with her Lincoln Christian teammates at mid-court after a hard-fought 45-41 win over Kearney Catholic. Climbing up a ladder to cut the net down from the basket. With a gold medal around her neck and a hug from her coach Nick Orduna.
Except, Mollie Shepard didn't play in that championship game. She didn't play in the Crusaders the last 22 games of the season, in fact. Still, her teammates needed her heart and fighting spirit more than ever to win that championship.
*****
Mollie Shepard's basketball story started well before she was born. If you followed basketball at all, you'll know of her hall-of-fame grandfather, Wes, who won state titles at Lincoln Christian in 1991 and 1993.
In 1988, during Christian's first state title run, Mollie's dad, Greg, coached Nick Orduna and the Crusaders. Her cousin, Jessica, is the state's all-time leading scorer and plays at Nebraska.
Basketball, you could say, is in her blood.
"We are definitely a basketball family," Shepard said on Saturday. "From my grandpa, especially. I think that is what makes our family different from others, is the legacy that he set for us. It's not that we do it to please him, but we all just have a passion for the sport."
*****
Everything was going as expected for the Crusaders early in the season. With everyone back from last year's state runner-up team many thought this team from Class C-1 was the best in the state.
They weren't disappointing. Playing an up-and-down the floor game, the Crusaders were beating everyone with an exciting style that was steals and layups or long range three-point shots.
Shepard was the head of it all.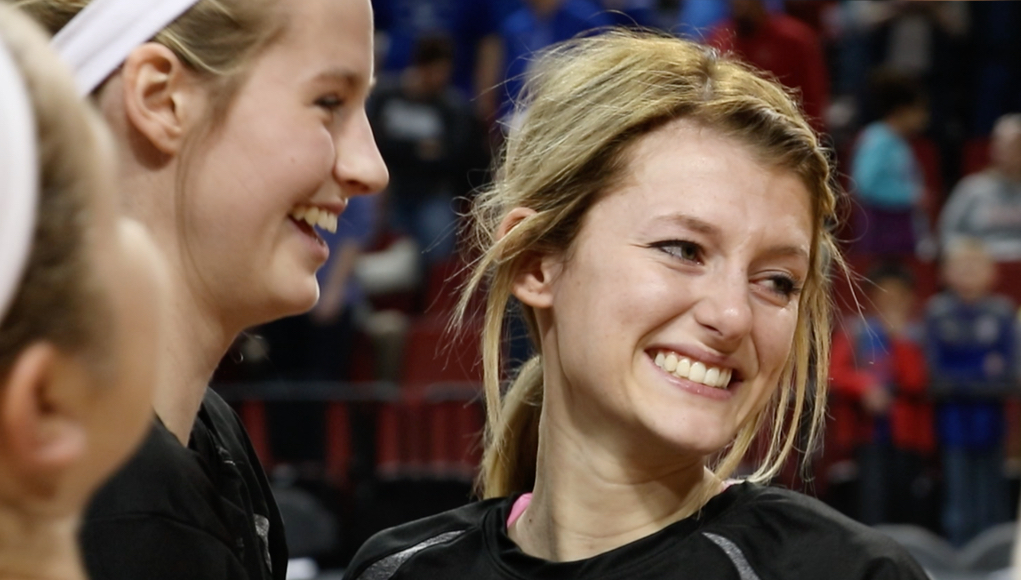 Lincoln Christian won their first five games against Nebraska opponents by a 77-33 margin. Yes, this team was as good as advertised.
"At the beginning of the year, we all knew that we had a bunch of talent," Shepard said. "The expectations were to win the state championship this year."
Off they went to even bigger tests at the Nike Tournament of Champions in Arizona. They lost their first game to California power Bishop O'Dowd and then in the second game — a 74-41 win over Thornton (CO) Horizon — Shepard went down for the season with a torn ACL.
Their point guard, their senior leader was gone.
"Not part of my senior year plan, for sure," Shepard said with a smile. "But, I think dealing with that I was given two options and that was to feel bad for myself and sit on the sidelines or cheer on my teammates and I do what I can to help them out."
A win over Long Beach (CA) St. Anthony without Shepard started the Crusaders new journey. They came back home to a game with Bishop Neumann shell shocked. They were also missing starter Emie Hollenbeck who broke a bone in her foot in the third game of the year.
Neumann jumped on them early and held on for a 69-67 win.
"At the beginning of the year, I thought this was the deepest team I had ever coached," coach Orduna said. "We had ten girls that could really play. And then little by little we started losing them."
But, the Crusaders regrouped. In fact, with the help of Shepard — encouraging from the sideline — they didn't lose again. They avenged the loss to Neumann three times, the last in Friday's 84-53 semifinal win.
*****
Shepard came to practice every day since her injury, but Orduna was always worried.
"For the team to see her at every practice and at every game and encouraging her teammates, knowing that it was so difficult is a testimony to her character," said her coach.
He said they had many heart-to-heart conversations during the past two months and he knew how tough it was for Shepard to keep coming back.
"She has had to battle that for a long time, since the middle of December," Orduna said, "but, she has also said that she is learning to trust God through any circumstance and trust what is going on even if it's difficult. That is so meaningful to me."
The point guard, to be fair, loves her coach.
"I love my relationship with Coach O," Shepard said. "We can have fun and be serious. We looked at each other (when she received her championship medal) and we so thankful for that opportunity."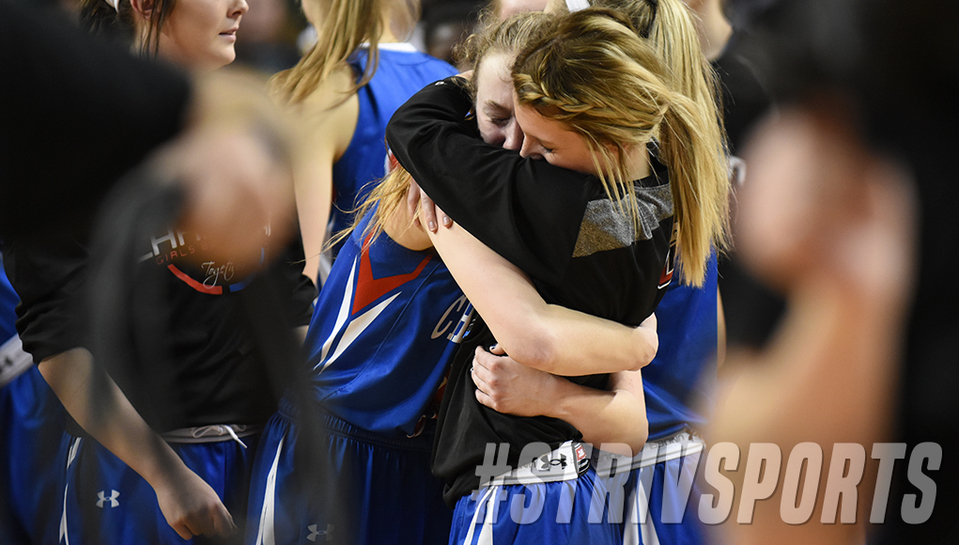 *****
At 8:33 on Saturday morning, the official warm-up period for the Class C-1 title game started. Mollie Shepard stepped on the court with her teammates with a Crusader uniform on for the last time.
"Walking out on the court during warm-ups was super hard for me today," she admitted. "But, I was able to just let it go."
Every once in awhile, though, her coach needed some help.
"I would ask her, 'What do you think we should do,'" the coach said. "She did it with a smile. She's been around the game long enough that she knows it. I could see her maybe taking that on."
For 2017, though, Mollie Shepard was a teammate. The best kind. Encouraging and hanging out with her best friends trying to do something everyone thought they would do even through all the adversity they faced.
About 10:15, the story was almost done. Her team was up three and there was freshman Olivia Hollenbeck at the line to put the game out of reach. Shepard was on Michaela Gaislerova's shoulders. Their championship story was complete.
Mollie wouldn't have traded any of it.
"This is honestly the best feeling ever," she said. "Even though I didn't get to play, to be with my teammates, it's just awesome."