OMAHA — Crete hurdler Luke Siedhoff continues his pursuit of the perfect race.
In yesterday's finals of the Class B 110 meter high hurdles, he inched his way a bit closer earning the all-class gold medal with a time of 14.09, just .07 seconds off the Class B mark but nearly a second better than runner-up Drew Gilliand of Mitchell.
"It feels great to be the best in the state," Siedhoff said. "It was one of my better races of the year, but I still think I could have done better. My first hurdle was ugly, but the last five (hurdles) might be the best I have ever ran."
It was the best finals time for Siedhoff who won the event three years in a row, lowering his pace each season. He won at 15.08 as a sophomore and 14.51 as a junior. The experience at Burke has been amazing, the Nebraska recruit said.
"I have been blessed to be out here with my teammates these last four years. I've always had a big cheering section. A bunch of my family was able to be here and had people from all over coming to watch me. That makes it really fun to go run for them.
"It's been awesome."
The race was the highlight of a three medal haul for Siedhoff as he finished fourth in the 300 intermediate hurdles and teamed with Andrew Allen, Pascual Lucas and Dillon Nerud to finish third in the 400 meter relay earlier on Saturday as the Crete boys finished third in a tight boys race behind Sidney and Scottsbluff.
Sidney won the title with 42 points, the Bearcats were second at 40 and Crete finished with 37.5 in the team race.
The Screaming Eagle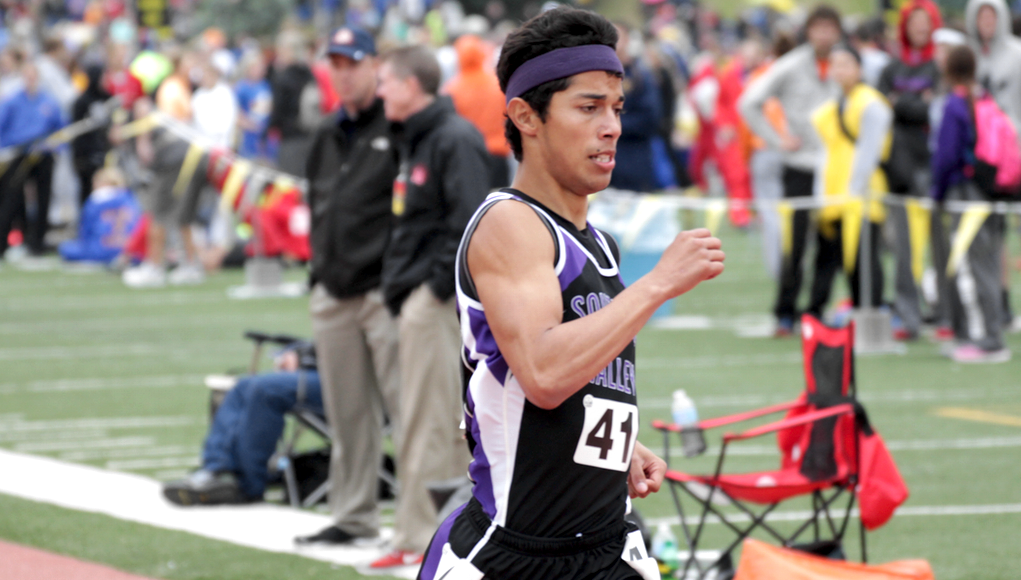 The highlight of Southern Valley runner Alan Valera's busy day on Saturday came early in the morning in his first race when he edged Nebraska Christian's Warren Dexter for the 800 meter title in a personal best time of 1:57.42.
His final kick came after seeing Dexter on Burke's big board entering the final turn.
"I was watching the big screen, which isn't really a good thing," Valera joked. "I saw him coming and I just knew I had to keep the lead to the 100 (meter mark) and then I could kick it in gear.
"I'm a sprinter at heart. The last 100 is just all heart, but this race is one of my favorites."
A medalist in the 200 and 400 as well on Saturday, the 800 was the one Valera thought he could get all season. He made it a point to get his parents to Omaha for the state meet this time, and he failed to disappoint them.
"It's an amazing feeling," Valera said. "This is what I have been training for all year. This is the first time they have ever been to the state meet. They never really knew I could do damage down here until last year.
"They made it a goal to get down here and I'm happy I could win it for them."
He finished his day with a second place finish to Cross County's Aaron Giannou in the 400 meters and then ended fourth in the 200 meters helping the Eagles to a seventh place finished with 26 team points.
Parker's Prodigy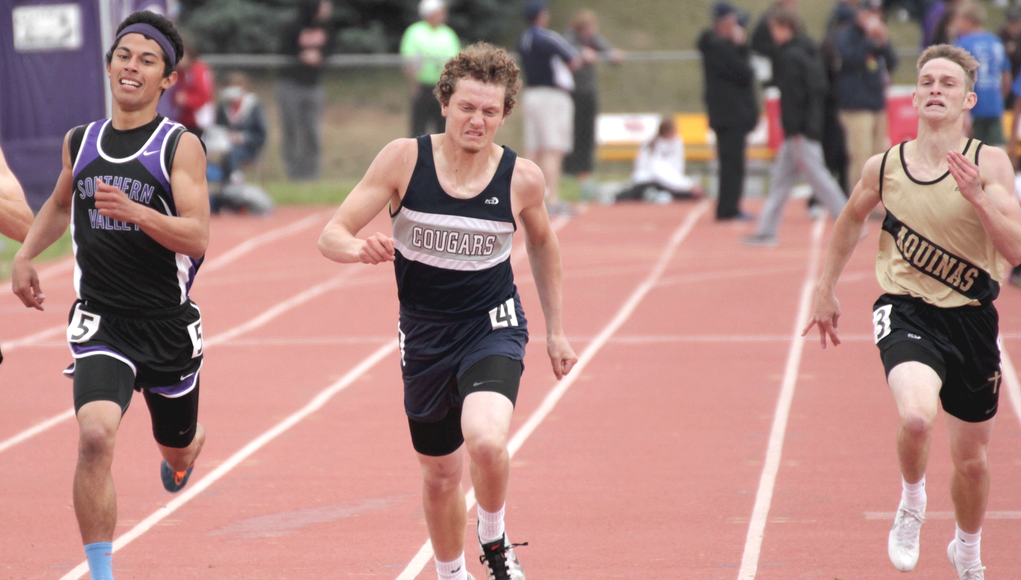 In 2013, Cross County's Parker Anderson was leaving his mark on the state in by winning the Class D 400 meter title in a record time of 48.33. Aaron Giannou was a freshman watching.
On Saturday, Giannou – who trained with Anderson starting in junior high – had moved up to Class C and won the same race in 50.02 seconds. He knows Anderson had a little hand in the title.
"As an eighth grader to practice with a state record holder and state champion, taught me a lot," Giannou said. "Just training with him and running with him, he was very inspirational to me when I was a younger high schooler and in junior high."
Giannou qualified in the event in 2014 as a sophomore, but failed to make the finals. Another year made a big difference.
"I've have gotten much stronger this year," he said. "And just gained experience and learning how to run the race. You have to learn to have the willpower to finish it. It's just a bear of a race."
A feeling, Giannou wouldn't trade for the world.
"It's the best feeling in the world," Giannou said of the win. "It's my best race; it's my favorite one, too."
His race Saturday, on a cold and windy state finals day, would have made Parker Anderson proud, too.
MORE CHAMPIONS
Congratulations to @GINWVikings Ty Johnson. He wins the 2015 Class B boys pole vault at 14-8! #nebpreps pic.twitter.com/Y14kTUXEf8

— Striv Sports (@strivsports) May 23, 2015
A 3-peat for @TC_Titans @simonwiedel in the Class C 100 meter dash. He is the 2015 champ at 10.82 seconds! #nebpreps pic.twitter.com/eq28i4LZeA

— Striv Sports (@strivsports) May 23, 2015