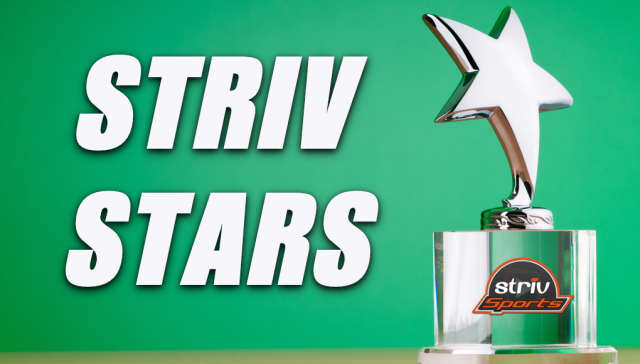 Stars shining bright again last week. Here's our "Striv Stars."
Let's start with district girls golf. We had seven teams qualify for next week's state tournaments in Class B and C. York (district champ), McCook and Northwest in B. Fullerton, Shelby-Rising City, West Point-Beemer (district champ), Cozad (district champ), Dundy County-Stratton.
Lacie Fox (West Point-Beemer): Fox shot an 8-over par 80 at Wayne Country Club yesterday to win the Class C, District 3 championship. The Cadets won the team championship 384 to advance to next week's state championship.
Josh Demers (High Plains): Demers took to the backfield just fine last week as the Storm beat Cross County 51-14. Demers had 186 yards on 17 carries and three touchdowns. He added a pair of receptions for 57 yards and another score.
Luke Ericson (Osceola): We'll talk about Luke's team later in the show, but he has the Bulldogs off to a 5-0 start and ranked 4th in Class D2. On Friday, here in Grand Island, he ripped Heartland Lutheran for 358 yards on only 18 carries while scoring six touchdowns in a 80-38 win over the Red Hornets. For the season, Ericson has 829 yards on only 73 carries and 20 touchdowns.
York Duke Softball: The Dukes improved to 27-0 on the season by winning the Central Conference championship with wins over Fairbury (10-0), Crete (13-1) and Grand Island Northwest in championship game 7-2. York remains No. 1 in the Omaha World-Herald all-class rankings heading into district play which starts tomorrow at Seward. They'll face the winner of Norris and Crete at noon.
Brady Bamesberger (Central City): Maybe the biggest win of the Troy Huebert era last week for the Bison and Bamesberger didn't disappoint. In the Bison's 20-17 win over Kearney Catholic, he had 10 receptions for 171 yards night last Friday including an 85 yard TD pass from Mitch Carlson.