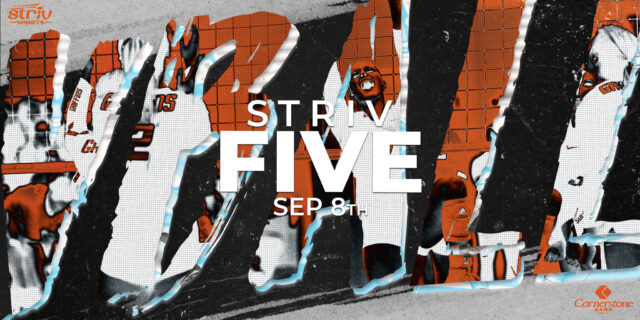 The Striv Five for volleyball (we are not including softball this week based on the weather) is loaded with ranked Nebraska teams in action. Check out the list of five of our top Nebraska prep games for the week. 

TUESDAY | Class B, No. 9 Platteview (4-1) at Class C-1, No. 1 Wahoo (6-0): The new Trailblazer conference gets off to a great start with a pair of ranked teams meeting in Wahoo.
TUESDAY | Class B, No. 7 Omaha Duchesne (3-4) at Class B No. 2 Elkhorn (4-0): Fresh off a win at the Beatrice Invitational, the Antlers — 19-15 in Class A last year — have another big test against Duchesne.
TUESDAY | Class C-1, Adams Central (5-0) at Class C-1, No. 6 Hastings St. Cecilia (1-2): Grueling start for the Hawkettes continues (their first four opponents are 17-2), and a chance for the Patriots (with two Class B wins) to see where they stand with the Class C-1 powers.
THURSDAY | Class A, No. 4 Papillion-LaVista (5-3) at No. 2 Elkhorn South (8-0): A pair of Class A title contenders square off in Elkhorn. Creighton pledge Nora Sis leads Papio, Nebraska recruit Rylee Gray leads Elkhorn South.
THURSDAY | Class D-1, No. 2 BDS (6-0) at Class C-2 No. 8 Superior (2-1): In recent years this has turned into one of south central Nebraska's best rivalries. Both schools have championships in their respective classes in the past three years and BDS has moved up after winning D-2 in 2019.