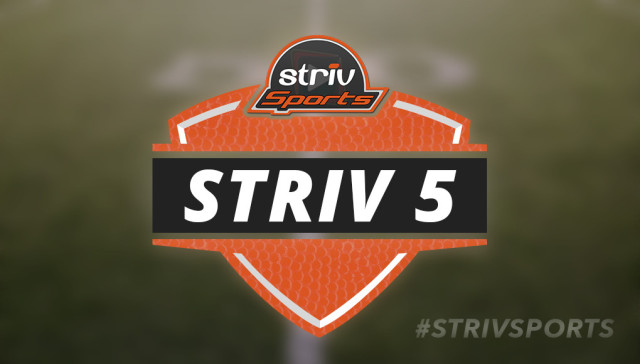 Here are 5 (of many) great games you can see on the Striv Network.  Some big District matchups tonight!
Nebraska Christian (4-1) at Fullerton (3-2) WATCH: Fullerton Striv Channel
This one should go a long way in determining a district champion.
Seward (3-3) at Class B, No. 4 Aurora (6-0) WATCH: Aurora Striv Channel
District 6 in Class B is loaded, and this is the first week they start beating each other up. Should be a precursor to more great district games.
Fairbury (4-2) at Class C1, No. 9 Wilber-Clatonia (6-0) WATCH: Wilber-Clatonia Striv Channel  W-C looks to keep their regular season winning streak alive against a sneaky good (and young) Fairbury team
Class C1, No. 8 Holdrege (6-0) at Central City (5-1) WATCH: Central City Striv Channel
Another matchup that could determine a district title.  Bison are coming off an emotional win over Kearney Catholic, and their only loss is to #2 Scotus.
Class B, No. 9 Grand Island Northwest (5-1) at No. 3 York (6-0) WATCH: York Striv Channel
THE BIG GAME to watch tonight.  GINW offense lead by QB Christian Ellsworth matches up with maybe the best defense in Class B.  The atmosphere in York should be able to be felt through whatever screen you're watching on!
Click here to see the Events Page for all the games on the Striv Network