The West Point-Beemer football team is 5-0 but they aren't really thinking about it.
They will finish with a winning record this year for the first time in a decade but they aren't really thinking about it.
They might also make the playoffs for the first time since an 8-3 season in 2007 but they don't really care and they certainly aren't thinking about it.
So zoned in on getting better each week is Coach Troy Schlueter's team that he doesn't even put the opponent they face this Friday (0-5 Madison) or the team they beat last week (defending state champion O'Neill) on the weekly scouting report.
"We don't want our emotions to get too high or too low," Schlueter said. "Sometimes you get tied up in the record of the team you might play and you could play down to them if you thought you were better.
"On the other side, with a team that's really good, you might have too much emotion which can cause errors. We want to be the same no matter who we play."
The Cadets have been that since week one in this rare 5-0 start when they beat Arlington 39-8. No one can tell you when the last time was they were unbeaten this late in the season, or when they were last ranked.
Schlueter and his team don't even really seem to care.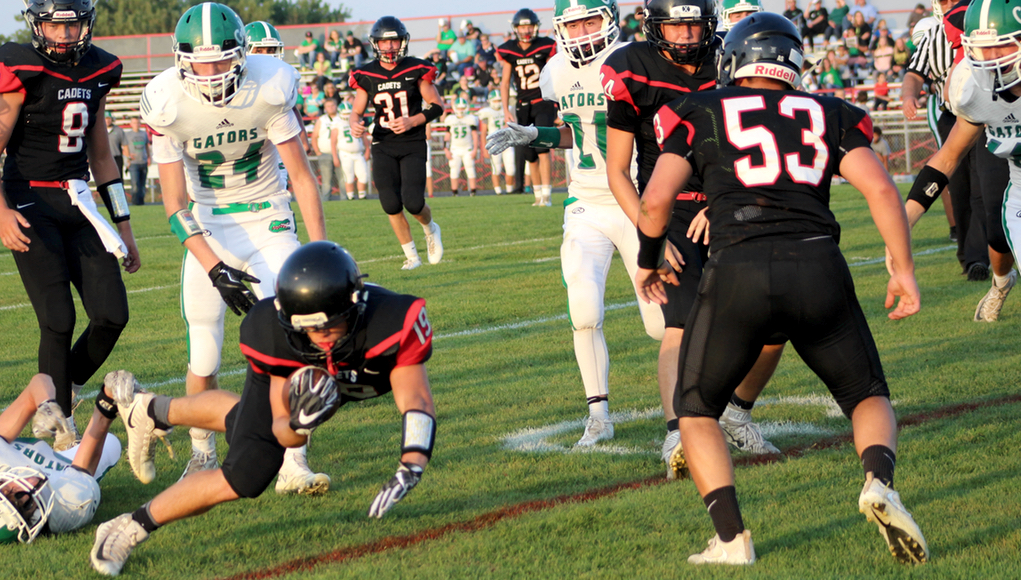 Asked if he knew either of those things and he just chuckled. "I have no idea. We don't really talk about it much," he said.
What they do talk about is getting better and working to be better teammates in an always difficult northeast Nebraska schedule. After Madison, the Cadets finish with unbeaten Wayne, Pierce and second-ranked Norfolk Catholic.
"We feel really good, but we've got Madison coming up and we're going to focus on them," Cadets' senior fullback Hunter Pilakowski told the Norfolk Daily News after a 41-21 win over O'Neill last week. "We're going to get better this week."
But those teams in that tough finishing stretch will have to buckle their chin straps to face the Cadet running game that Schlueter moved to when he took over head coaching duties last season. It's old school in a new school, Twitter, Instagram, 4-wide receiver world.
It's a combination of who Schlueter is as a football man. It is part Randy Cordes two-back veer (he played on the Dukes 1996 playoff team); part old Concordia wing-bone (he played defense for the Bulldogs and then-offensive coordinator Bill McAllister is now the West Point superintendent); and part David City Aquinas wingbone.
"We knew that we wanted to be different with our offense," Schlueter said. "We feel like what we do is something unique that teams only really prepare for once a year and that helps us a little bit."
That and a group of hard-working kids who don't care who gets their name in the newspaper and works hard in the weight room.
"Our core group of about 20 kids that play have a big commitment to the weight room and just getting better," Schlueter said. "They have been real consistent in their work."
Pilakowski gets the headlines if they are needed. He and backfield mate Kirby Hughes have ran for 841 and 505 yards respectively and both are averaging nearly 10 yards a carry. Quarterback Cole Hughes has ran for 225 yards and three for 209.
Their physical style would not work without an offensive line that Schlueter said maybe a bit undersized but makes up for it in experience. Greg Johnson, Gustavo Villasenor, Ronny Petersen, Devon Priestley and Austin Streeter are all seniors. So is tight end Chase Streeter, who is Austin's twin.
"When we changed offenses, we had some kids who moved from fullback to the offensive line," Schlueter said. "Everything we have done has been because they have played well."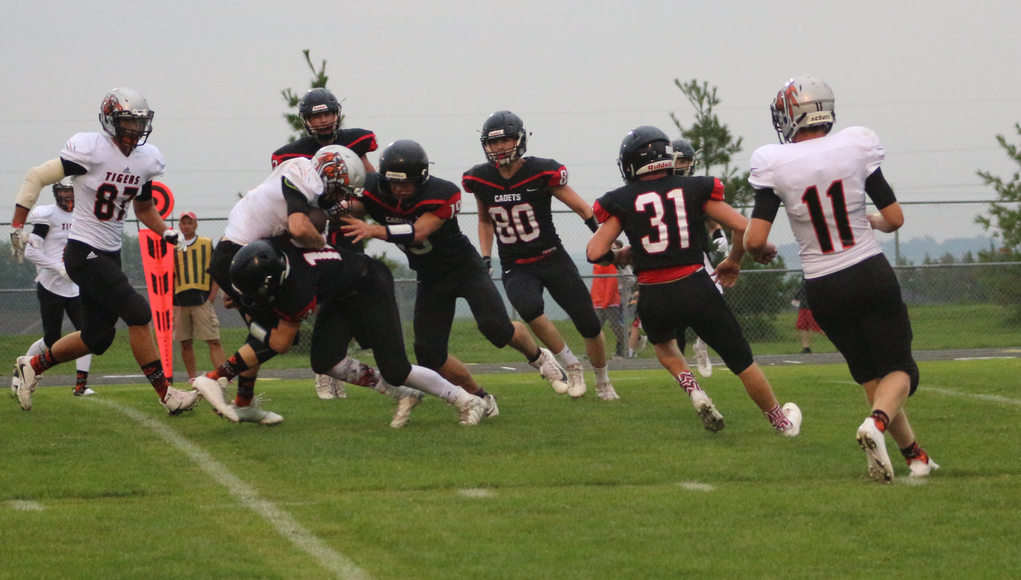 On defense, Kade Hughes (25.5 tackles) and Blake Anderson (23 tackles, 10 tackles for loss) have been the ringleaders of a group that Schlueter said, "can play 17 or 18 guys."
They also have a lockdown corner in junior Ben Vander Griend, who has six pass breakups and leads the team with two interceptions on the season.
But, the Cadets don't care about any of those stats. Just their next nameless opponent, who they take one game at a time.
And that's an attitude that has resulted in a turnaround season for West Point-Beemer. One they don't want to end very soon.