GOTHENBURG — There is something unique in a high school football coach. Especially those from the small, hard-working farm towns.
Kind of like Craig Haake. And kind of like Gothenburg.
Where in high school football, you can't be the same thing every year. Oh, sure, you have your base set of plays that will always define your program. But you also have to look at what you have every year and play to your strengths.
Haake's been doing this for over 20 years here and he's done it with run-it-right-at-you guys like Jeff Neujahr and had guys that could sling it like recently departed quarterback Dawson Graham.
"Talent in a town like ours can be cyclical," Haake said. "But for the most part we have had good talent and we have kids that work really hard. This year we have some kids that have spent a bunch of time in the weight room getting stronger."
This year's Swedes are a quick 3-1 with impressive wins over Class B Holdrege, and perennial playoff contenders Ogallala and Chase County. Despite a 21-20 loss to Ord last Friday, they hope to bounce back against 3-1 Chadron this week.
After a 2-2 start against the same opponents last year still resulted in a playoff appearance, Haake said the Swedes knew they had to get stronger. So, after a playoff loss to Wahoo last year, the Swedes went to work.
"We are still pretty young," Haake said. "But we have some kids who have a bunch of experience on last year's team and we felt coming in that we had some pretty good athletes this year."
And, while the Swedes are playing many young players, Haake said that Gothenburg has been bolstered by its senior leadership, especially from captains Bennett Folkers, Noah Larson, Patrick Hudson and Noah Gugleman.
"Great kids who were elected to be captains by their teammates," Haake said. "Our younger players look to those guys on the field."
When Haake said his team was young, though, he wasn't kidding.
Sophomore Maguire Bennett (285 rushing yards, 245 passing through three games) has replaced Graham as the quarterback. Classmate Conner Baker is the leading tackle man on defense.
"Maguire give us a different look than we have had in the past," Haake said. "We don't throw as much, and he is a tough runner for us. So we have moved to a little more option."
They have ran the all behind a consistent offensive line — Hudson and Gugleman joined by Josh Olson, Tucker Wyatt and Hunter Will in the starting line — that has helped them control the fourth quarter of most games.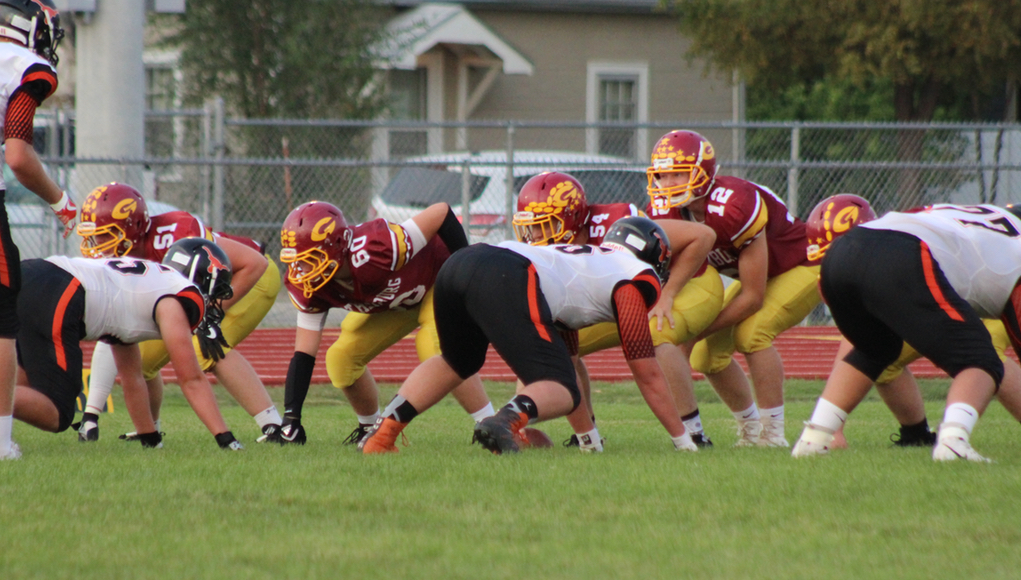 "We stress to all of our kids that the line is the most important position on our team," Haake said. "And people only notice them when they make a mistake. Those guys have done a great job for us."
The Swedes defense has also been solid, not allowing more than 21 points in a game. Haake said they have been a bit more aggressive because "we have a bunch of linebackers out there."
"Defensively we just have a good group of athletes," he said. "They are all linebacker type bodies so we try to blitz and turn them loose and let them play."
In Gothenburg that's proved, so far, to be a winning combination.