Dear Simon Otte (and everyone else wearing a semifinal helmet):
When this journey, this season, started in August so many football players dreamed of being where you are now. Practicing. Hanging out in the locker room with your buddies a few more times.
If you try by yourself to put it in your own words you won't do it justice. It's important to experience, and then live a life after it, to truly understand what high school football will mean to you.
Twenty falls ago, Matt Davison was, literally, a scrawny freshman on a national championship football team. A season he saved with the kick-catch reception in Columbia, Missouri. It was 20 years ago today.
Obviously, you just know the stories; you were not alive to witness it.
His receiving career at Nebraska gave him recognition across the state. You listen to him on fall Saturdays or in the winter at Husker basketball games as Greg Sharpe and Kent Pavelka's side kick.
But talk to him about these Fridays, these town parties that shaped him, and you can get an idea of how much it will all mean in 20 years. Davison knows. He and his buddies made these playoffs four years in a row, but this game, this semifinal night, just once.
"We weren't very good when I was growing up," Davison reflected last week. "I think we had lost something like 26 games in a row. But, we moved down to C-2 and switched conferences and then we started winning some games."
And learning about life. And what being a good teammate means. All those lessons, you'll appreciate some 20 years after this Friday night.
Davison's name still fills the Nebraska School Activities Association record books. His 3,204 career yards receiving is second all-time and tops in Class C-2. His junior season of 68 catches, 1,515 yards and 26 touchdowns is still a record. His Indians lost to Laurel-Concord in the quarterfinals that fall.
"We weren't very big," Davison joked. "We had sprinters and jumpers and skill guys, just didn't have any shot putters. And, we'd go up north in the playoffs and they'd run it at us all night."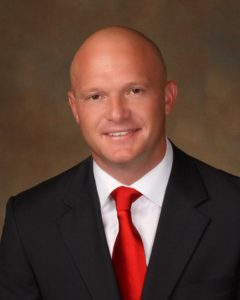 On this semifinal night 21 years ago — one before he really became famous to all Nebraskans — the Indians lost to Norfolk Catholic 27-6. Davison and his teammates lost just six times in his high school career. Norfolk Catholic still has the same coach.
Then they regrouped — like some of you playing now might do — and won the state basketball title with a 28-0 record.
See, Davison lived every kid in Nebraska's dream. Played at Nebraska. Went 46-7 while he was there. Had a part in a national title and multiple conference championships. Then, set the record for all-time receiving yards and is now second on the career charts.
And, yet when you ask him about those Fridays? Those nights with his buddies? You might think he has a message for a team like Yutan and a player like Colton Fiest. Or Kanon Koster and the Kearney Bearcats. Or for a group of guys in the middle of a dream season like Lincoln Lutheran.
"If I could relive one year of my life, it'd be my senior year of high school," he said. "There is just something about it. The smell of the grass. The band playing when you run on the field. Your girlfriend wearing your jersey.
"Heck when we played a game, you could have robbed the bank in Tecumseh and no one would have known it."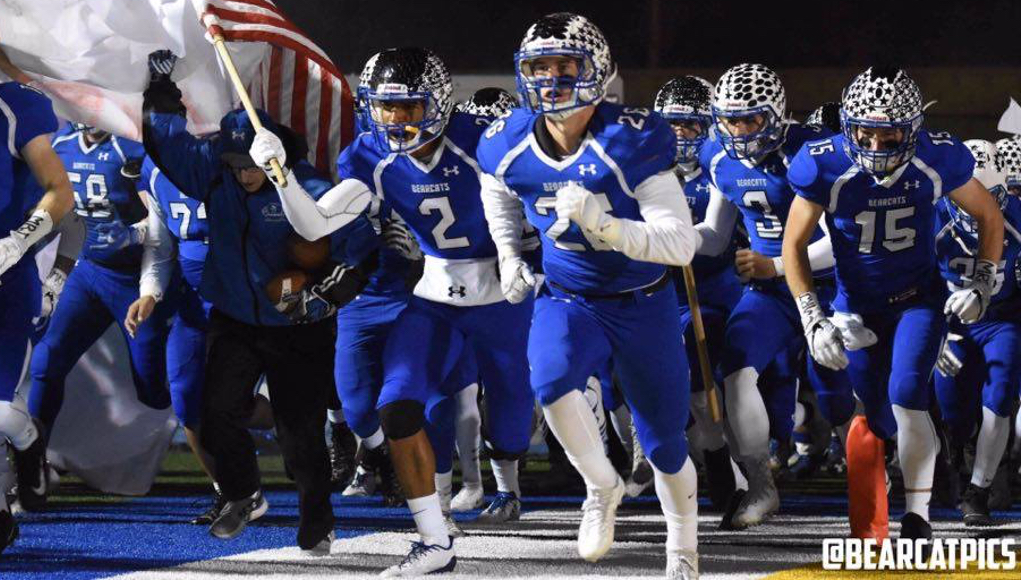 It's a message, too, about your community. The folks that cheer you on.
"It's a neat thing, high school football," he said. "The dad's stand around the track for the game. The people in your town are helping to raise you, really. When I was at Nebraska that was my biggest motivator.
"What an honor to play at Nebraska and represent the people of Tecumseh."
And, if Davison could be in your locker room Friday night? With you, Simon Otte and the Dukes in Elkhorn. Or, in Albion with Dylan Gentrup and the Cardinals. Or in Utica, with Wyatt Ehlers.
He'd tell you this.
"You must play every single play as hard as you can possibly play," he said, a little coach coming out in him. "Football is a game for tough people. And, you'll wish that you will get the opportunity to do it again. That's hard to understand when you are 16 or 17 years old.
"But you'll never forget lining up to that guy next to you."
You get the feeling, even after all he has accomplished, that Matt Davison would like to be where you are on Friday. Take it all in again, just one more time.
"There is a sort of finality to football," he said. "You can play golf again, or even old-man basketball once in awhile. But in high school football, you'll never put those pads on again with your buddies.
"I don't know if there is anyone I have ever met that didn't want to go back and play high school football."
These Fridays have shaped you more than you know. Matt Davison knows that. He hopes you do someday, too.