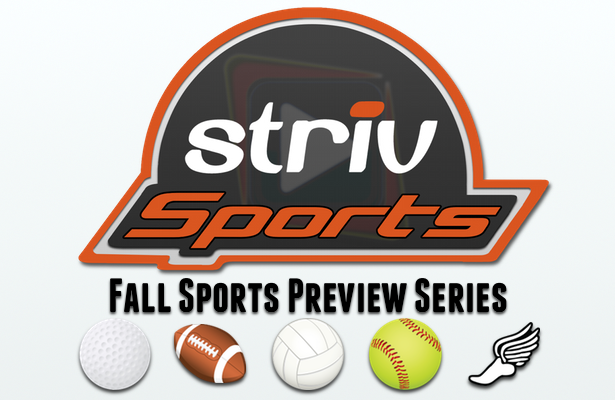 In Geneva it has not taken a town to build a successful softball program. It has taken a whole county, some dirty knees and some hard work.
But, this year, the Fillmore Central/Exeter-Milligan co-op will do it without long-time head coach Steve Adkisson who passed the head coaching duties Aaron Lauby last year after FC/E-M's run in 2013 that ended with a 24-12 record and a win at the state tournament. Adkisson still serves as Middle School Principal and Activities Director at Fillmore Central.
Lauby, who was the co-head coach with Adkisson a season ago, knows expectations are high again this season, with six starters and eight letterwinners returning from last season's team that went 1-2 in Hastings at state.
"Coach Adkisson set a standard of winning success that might be impossible to live up to," Lauby said recently.  "But, we are definitely going to try our best to keep it going. I think our kids embrace the challenge of meeting the standards set by those teams & players.
"We have had softball here at Fillmore Central since 2001 and co-op with Exeter-Milligan since 2003 and there have been so many good teams and great players."
The numbers and results back up Lauby's claim and the softball expectations in Fillmore County. Since the two schools joined forces in 2003, the Panthers have been to state six times — including three of the past four seasons — and won the state championship in 2005.
Lauby said it has taken a number of people to help he and Adkisson get the program where it is today, including assistants Darcie Balzer at Fillmore Central and Lori Sliefert at Exeter-Milligan. He also counts volunteer coach John Schelkopf as a key part of the partnerships success.
"Darcie is a former college softball player who brings great empathy and compassion because she has been there before and understands the challenges these girls face every day," Lauby said. "John is a volunteer who works tirelessly throughout the summer with many select Nebraska softball teams and he can coach all facets of the game. I've learned so much from him as I make a transition from being a baseball guy to a softball guy because they are not the same game.
"Lori is our Exeter-Milligan coach who is absolutely vital to the success of our co-op," Lauby added. "Many of the girls from E-M we don't get to see nearly as much as we would like and she is just wonderful with that to allow there to be as much of a connection possible.  If you came to one of our practices or games you would never know which kid was from which town, which is exactly the way we want it."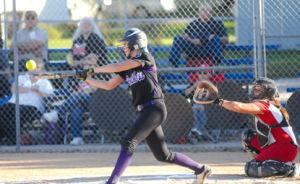 And with a solid staff in place, Lauby feels the pieces are there to be in the thick of the Class C race at the end of the season. Five seniors return, led by all-state infielder Shelby Shelkopf who batted .527 a season ago and stole 23 bases. New pitcher Madison Bowman and outfielder Maitlyn Thomsen both batted over .300 in 2013 and combined for 47 RBI.
"We will rely heavily on our seniors to lead an otherwise very young group," Lauby said. "Bowman will get first crack at pitching duties to go along with her hitting in the middle of the lineup. Schelkopf is a returning all-state talent in the infield with exceptional bat control and ability to get on base and Thomsen is a speedster with an improving batting stroke and covers a lot of ground in center field."
Lauby hopes a difficult schedule that includes tournaments at York, Fairbury and Hastings will prepare his team for postseason play in October. The Panthers open play at home tonight against Wahoo Bishop Neumann, who finished 27-8 last year. Neumann opens the season ranked first by the Lincoln Journal-Star, while the Panthers are fifth.
"We always have a very difficult schedule that prepares us for district play," Lauby noted. "Our schedule is daunting, especially early against many probable top-ranked teams in both Class B & Class C, and our pitching will really be put to the test, but I sure am excited to see how these new and veteran players respond to these challenges."
While the wins and losses will take care of themselves, Lauby and his E-M assistant know they have a group that will work together.
"I feel that the co-op has been a great success," E-M's Sliefert added. "In the four years that I have been helping with the team, I have never seen where one girl played or started because they were from one school or the other.  The girls get along so well, that they are truly one team."
That's truly a culture that Lauby feels is reflective of the area.
"We are unique in that we have so many communities represented," Lauby said. "We have kids from Geneva, Fairmont, Exeter, Milligan and we have had kids play from Strang, Cordova and Grafton through the years as well.  Any time you can bring so many kids from so many communities to play on one team, with one goal and purpose in mind it is phenomenal."
And, success is measured not by a trip to the state tournament, but by laying it on the line with your friends.
"I like this team because they are a bunch of ball players," said Lauby. "They slide, they sacrifice, they will play multiple positions, and most importantly they love to play softball with each other.  Success for us means getting the most out of what we have and if we do that things will shake out how they do with no regrets."