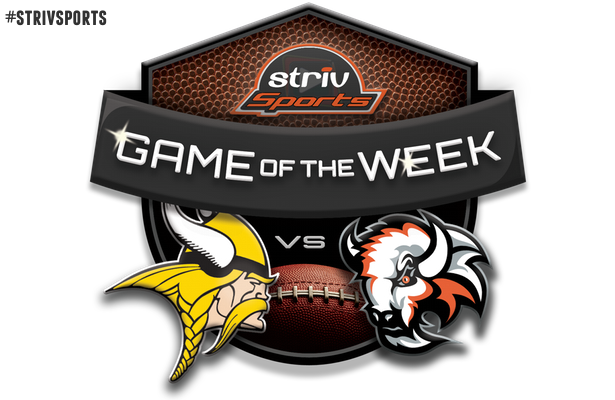 Class B GINW (1-0) vs No. 3 McCook (1-0)
September 5th 7:00PM
Class B, third-ranked McCook comes to Grand Island for our week two Game-of-the-Week to face Northwest. Both teams are coming off great defensive performances in week one. The Bison shut out Alliance 23-0, while GINW topped Adams Central 34-7.
Trevor Matson carried 16 times for 127 yards last week for McCook and scored two touchdowns for the Bison who have 26 seniors on their team. For Northwest, quarterback Christian Ellsworth passed for 149 yards and ran for 51, but it was the defense that shined. Led by a 95-yard fumble return by Dakota Rader, the Vikings held Adams Central to 46 yards on 29 attempts.
Watch the game LIVE tomorrow night at 7:00PM on Striv.TV on the GINW Vikings page here.