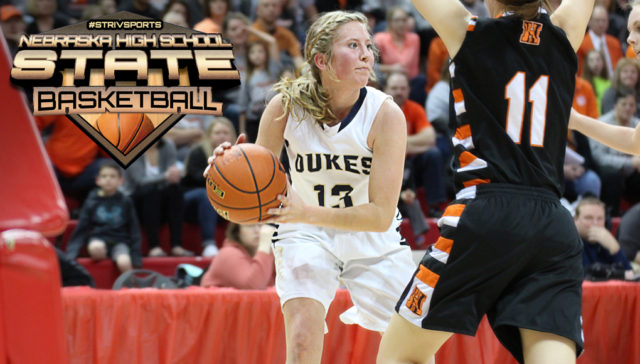 State Tournament Gallery – Pics from our Striv Schools at the State Tournament
The Crusader's Rock – Mollie Shepard's championship journey wasn't quite what she expected. But, Lincoln Christian needed everything she gave them to win a state title.
Memories, Hard Work, Friendships – This raucous, crazy 2017 girls state tournament will long be remembered for all of the upsets and great games that played out over the weekend.
Mission Accomplished – After two straight years of state tournament heartbreak, Howells-Dodge finally finds their state championship in Class C-2
Sweet Redemption – Top-ranked Lincoln Christian gets C-1 title; avenging 2016 loss to Kearney Catholic
---
Back for More – Led by a senior class that is 101-7 in their high school basketball career, the DCS Tigers are focused and ready for another shot at a state title.
Process Driven – Fourth in the nation in 3-point shooting and top-ranked in all classes in Nebraska, Lincoln Christian is focused on the process of staying focused against a loaded Class C-1 field.
Championship Culture – A long way from 2-17 in his first season, Matt Kern has built up the York Dukes with hard work, effort and a community will to support his team. The result a fourth straight to Lincoln.