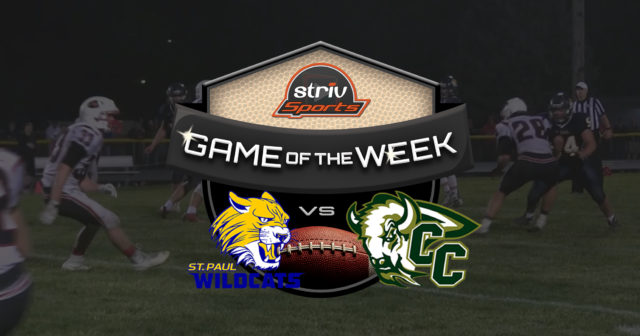 FINAL: Central City 16, St. Paul 7
---
For St. Paul and Central City, the new season starts where it — kind of — left off last year when the two teams met in Week Nine with a playoff berth on the line. Central City took that game 37-19 and then advance to the quarterfinals of the Class C-2 playoffs.
Now, in week one of 2018, the two teams meet again but are in different classes as the Bison have made the move up to C-1 this season. The rivalry, however, remains the same.
Both teams have advanced in the playoffs the past two seasons after making big turnarounds under coaches Rusty Fuller and Troy Huebert.
Join us under the lights in St. Paul as we kick off the 2018 season.
---
Watch LIVE on the St. Paul Channel page