OMAHA — The York Duke track teams rode standout performances from experience and youth on Friday to take the Class B lead in both the boys and girls team standings after one day of the Nebraska State Track Meet at Burke Stadium.
On the girls side, the Dukes rode Erin Lee's third straight Class B championship in the 3,200 meter run to 24 team points and an 8-point lead over conference rival Grand Island Northwest in the team race.
"It feels great," Lee said of her near school record time of 10:48.19. "I was trying to get our school record that's from the nineties at 10:46 and I had my eye on it, I just missed. But, I am really happy with this time. I want to get the all-class gold."
A few hours later, her dream was fulfilled as her time just edged Millard South's Taylor Somer's 10:49.01 — the Class A champion — for the all-class standard.
Lee was joined by younger sister Julia on the medal stand in the 3,200 meter run as she finished seventh. And both were on the 3,200 meter relay team that started the day off with a third place finish. They were joined on the team by Emma Grenfell and sophomore Lauren Riley who also finished third in the triple jump to account for the Duke's team total.
"It was really important (to get off to a good start)," Lee said. "We got six points in the 4×800 relay. We are looking forward to getting the team title at the end of the weekend."
Things went just as well for the Dukes on the boys side, as they got a win in the high jump from sophomore Mayson Conner at 6 feet, 8 inches and a runner-up finish from Trent Koehler in the triple jump to lead Waverly 26-20.75 after the first day of competition. The other Duke scorer was sophomore Luke Stuckey who finished second to Elkhorn senior Austin Yardsley in the 3,200 meter run.
It was quite the difference from last year for Conner, who jumped 6-2 at districts last year and failed to qualify for the state meet. Most of the improvement, Conner said, amounted to some hard work.
"I went to a bunch of camps," he said, "and I grew a little bit, too, and got stronger. It feels great. This was exactly what my goal was for this year. It's great to end the season so well and I am looking forward to next season already."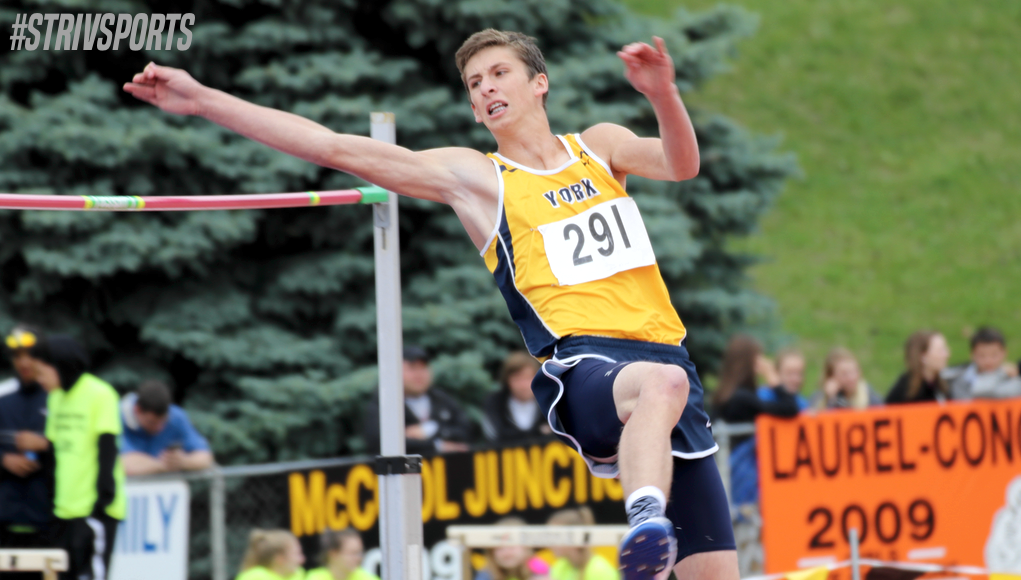 Crazy Panther Finish
The Fillmore Central boys 3,200 meter relay team of Ethan Delong, Noah Temme, Chandler Schelkopf and Leyton Hopken will remember their relay race forever from Friday afternoon. The Panthers capitalized on a late fall from Wisner-Pilger when Hopken edged Bridgeport at the tape.
"I knew we were in position to place," Hopken said after the race. "I knew I could pass one or two more guys and then I saw some more and I just went for it."
From near the track, it appeared that the Gators' Jacob Von Seggeren was overcome by cramping about 20 meters short of the finish and he collapsed to the ground before getting up to finish sixth. Then, Hopken had to dodge him to get to the finish line ahead of Bridgeport's Andrew Nelson.
"I could see him slowing down, so I knew something was happening and I just knew I couldn't slow down. And, then at the end I had to hurdle him. It's crazy. When we woke up this morning, we had no idea we'd be state champions."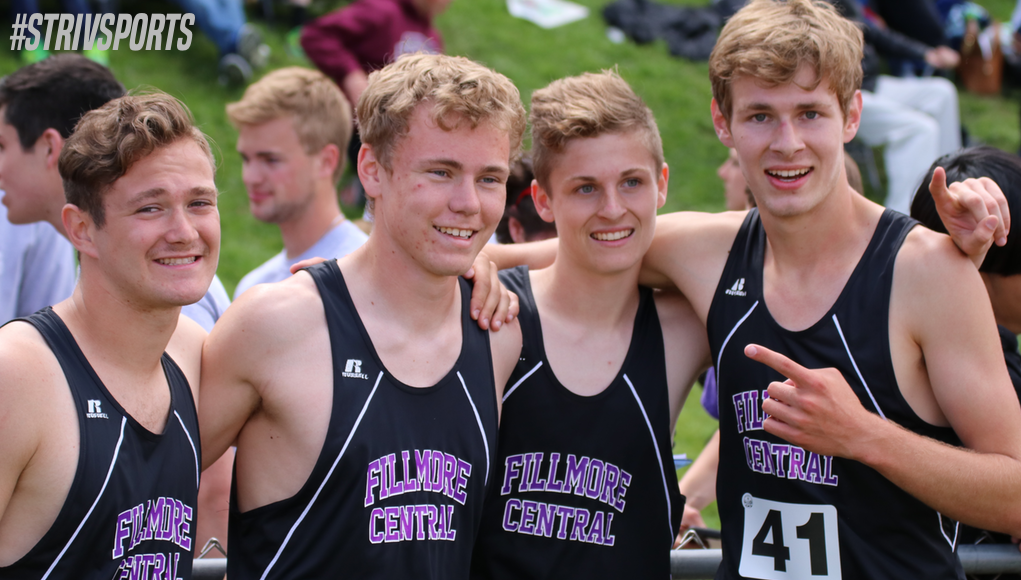 Czarnik's Repeat is Sweet
Sara Czarnik of Twin River surprised even herself when she won the Class C long jump in 2015. But, there must be something about that northeast corner that is to her liking as she came from the second flight, again, to win on Friday with a leap of 17 feet, 1 ¼ inches.
"I am so happy now, it's not even funny," Czarnik said afterwards. "I've just got a lot of adrenaline right now. It's just a confidence thing; you've got to go in thinking you can be at the top. Confidence is always key."
But, this victory came a little more sweet for Czarnik who just started by in the long jump pit about midway through the season after tearing her ACL in Twin River's first volleyball game of the season.
"This year has been really hard work," she said. "Six months of rehab was very hard and I finally got comfortable with jumping again."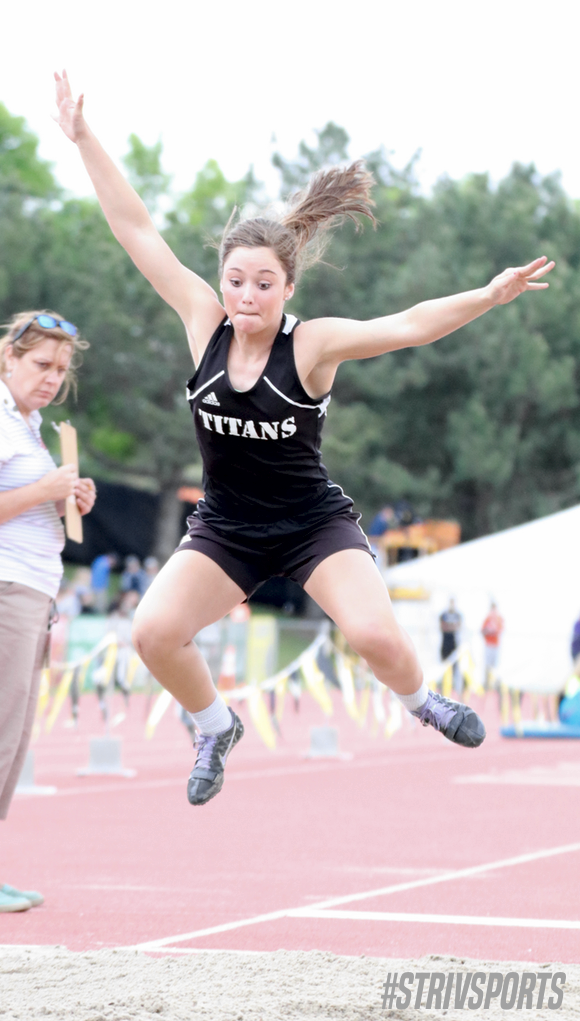 The Scene
Photos, Twitter reaction, and gold medal interviews can all be found on our social media sites. Full NSAA Results can be found on the Track Championships HQ page.