To say that Colin Johnston is a Millard West guy might be a slight understatement.
The 2002 Wildcat graduate left the district only to go to college — at Doane in Crete, where he ran cross country and track — and came back to his alma mater in the fall of 2007 to teach and assist with the cross country and track program under longtime MW head coach Max Kurz.
Now, Johnston has the keys to the Wildcat cross country program and Kurz left him in good shape. Millard West returns 12 of 14 runners (all seven boys and five girls) from last year's pair of state runner-up teams.
He hopes to, simply, keep the ball rolling.
"Coach Kurz developed an outstanding program here in the 20 years the school has been open," Johnston said as practice opened this week. "I am grateful for the opportunity to follow him and take over the program. I hope to continue the strong tradition we have already established."
On the boys side last year, the Wildcats put five runners in the top-30 of the team runners at state, finishing behind Omaha Creighton Prep in the team race. With all seven runners back, led by junior Seth Hirsch, the Wildcats are focused on another solid season in 2015.
Hirsch battled injury last year and finished 17th as a sophomore, but was second as a freshman. Still, with all seven runners back from 2014, Johnston is not sure that means his lineup is set for October.
"In addition to the seven returning, we have several other runners who will be making a strong push to earn a varsity spot," Johnston said. "Our overall team depth will be a great strength for us as the season begins. It will be very difficult to narrow down the team to seven varsity runners because of all the hard work the boys have put in over the summer.
"The competitive nature of the boys on the team will make for some interesting battles to make the varsity team. In the end, although this may be a problem, that competitiveness and depth will make our team stronger."
Fellow junior Andrew Dubas was 20th at state last year as joins Hirsch as a lead returning runner. Seniors Ryan Emmel and Josh Klein were also on last year's state runner-up team. But, Johnston fully expects 14 runners to compete for the seven spots that will make up the Wildcats roster for the district meet.
"This group provides us tremendous depth for the season and have worked hard all summer pushing each other to become better runners and athletes," Johnston added. "It will be a great challenge for us this season, but I believe the potential is there to do something special."
Johnston has an equally competitive team that on the girls side, but does have to replace seniors Carrie Olson and Emma Frerichs who both finished in the top-20 last year at the state meet. Instead, the Wildcats will build around Kaitlynn Johnson who finished sixth in Class A in 2014 at 19:49.5 on the Kearney Country Club course at state.
"On the girls side, we have to replace two very good runners who graduated last year," Johnston added. "We do, however, have five great kids returning from our runner-up finish at the state championship last year, and several others who have made big improvements who will provide necessary depth to the team.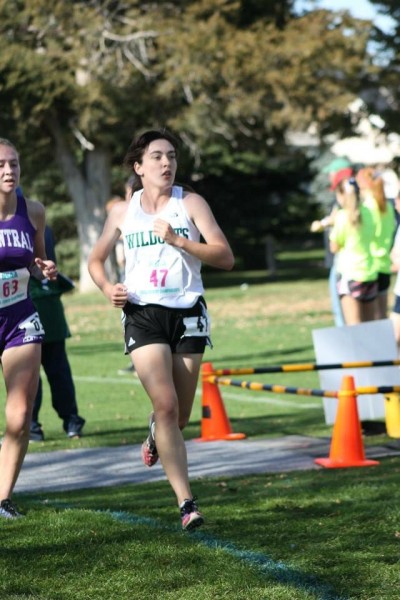 "We will start the season building around Kaitlynn. She had a tremendous track season this past spring and has worked consistently hard over the summer."
Johnston said that girls team will have a chance to contend for again at the state meet if they can state healthy as the season progresses.
"The girls have also had a great summer and have looked to be in good health and shape as the season begins, he said. "Molding our team together with the experienced girls and girls new to cross country will be a priority for us as the season unfolds."
Unlike most programs that separate boys and girls sports, Johnston is excited to continue the tradition of both programs at Millard West. The bond between the two team is uniquely positive.
"Training together every day throughout the summer and season creates strong relationships," Johnston said. "I love the fact that our boys and girls program are combined – we have the same coaching staff and go to the same meets. I think having one program creates better team unity, school spirit, and relationships.
"Getting along with each other and developing good relationships with one another is absolutely vital to our team's success. If everyone is not on the same page and we are not all working toward a common goal, we will not be successful. Our job is to make sure everyone is contributing to the common good of the team. If we can do that, we will be successful."
A common goal that Johnston once experienced as an athlete and one he hopes to continue as their coach and leader.