LINCOLN — In full disclosure, sometimes the story tellers need a pick me up, too.
So, as I was watching Gretna play Scottsbluff on Saturday afternoon at Pinnacle Bank Arena, I sent Drake Beranek a message.
I needed a little added perspective on what this state tournament thing was all about. What made it special? How did it shape his future? How can kids appreciate it's lessons now and later.
At the time, I didn't know he was going to go viral. Heck, I didn't even know Doug Koster had put this post-game speech from Friday night on YouTube.
"Okay, everybody is going to pick their heads up and they are going to listen to me for two minutes," he tells his Bearcats, who would finish the season ranked third.
Then, he talks for eight.
*****
Fourteen years ago, I first saw a skinny freshman playing in the Lou-Platte Conference finals. No way he was 150 pounds.
Centura beat Ravenna that night 53-43, but you had a hunch Drake Beranek and his buddies might win a few more before they graduated.
"Did you go to Midland," Paul Beranek asked me that February night in 2003.
"No, coach, the jacket says 'Milan Basketball,'" I replied. "They are the actual town that 'Hoosiers' is based on."
We talked for almost a half hour.
So they gave us some stories. Made the semifinals as sophomores. Won the whole stinking thing as juniors, heck 66-28 they beat Wakefield in the finals.
When they were seniors, they took Bellevue West to the wire. But they were up 21 in the second half. This close.
They were going to be crowned state champs again in 2006 when Drake was a senior. Except Aquinas couldn't miss and Ravenna couldn't make a basket in the finals. Drake Beranek had lost his last high school game. This close.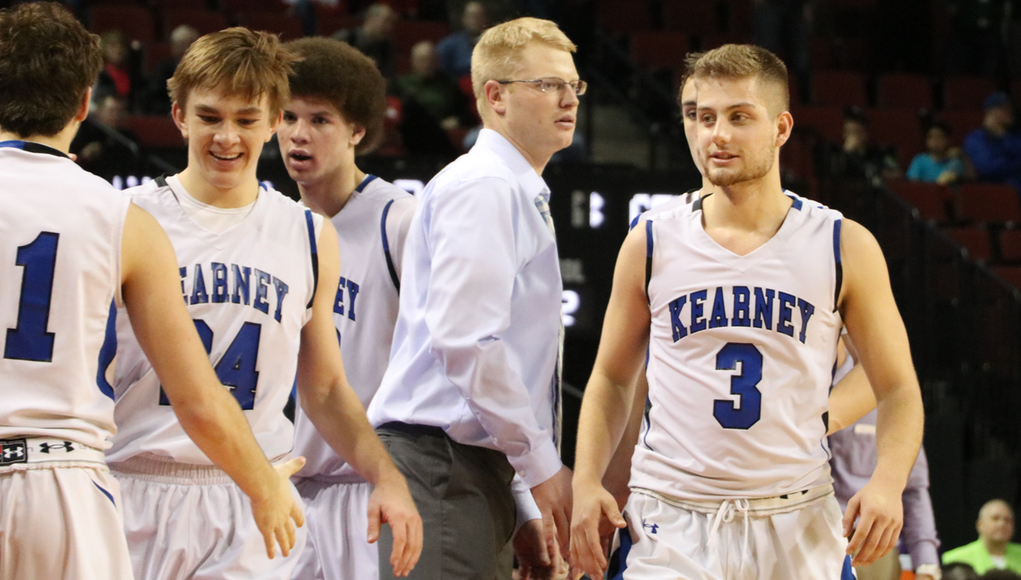 "I tell you guys about all the good stories," Beranek tells his team Friday night. "I never tell you about the bad stories. I have been this close my entire life. This close."
Runner-up for freshman RMAC player-of-the-year at Nebraska-Kearney. Conference player-of-the-year runner-up twice after that. Transfer to Nebraska to complete a dream and sit out a year.
The Huskers were 18-8 and beat Tristan Thompson, Avery Bradley and third-ranked Texas on February 19, 2011. Then, Nebraska lost four of their last five games.
"We are this close to the NCAA Tournament and lose to Iowa State and Colorado," he tells his players. "I've been this close my entire life and I'll be dog gone if I am not going to stop trying to get over the hump."
*****
Drake Beranek was still grinding on Friday night.
His Bearcats had won 19 straight, a school record, before losing to Papillion-LaVista in the state semifinals. They finished 22-5.
Now, he had to say thanks. To teach us all what the state tournament was about win or lose. That it was about more than a championship.
That sports, that being on the 2016-17 Kearney basketball team, would teach you more than you thought you could learn in a locker room in Pinnacle Bank Arena.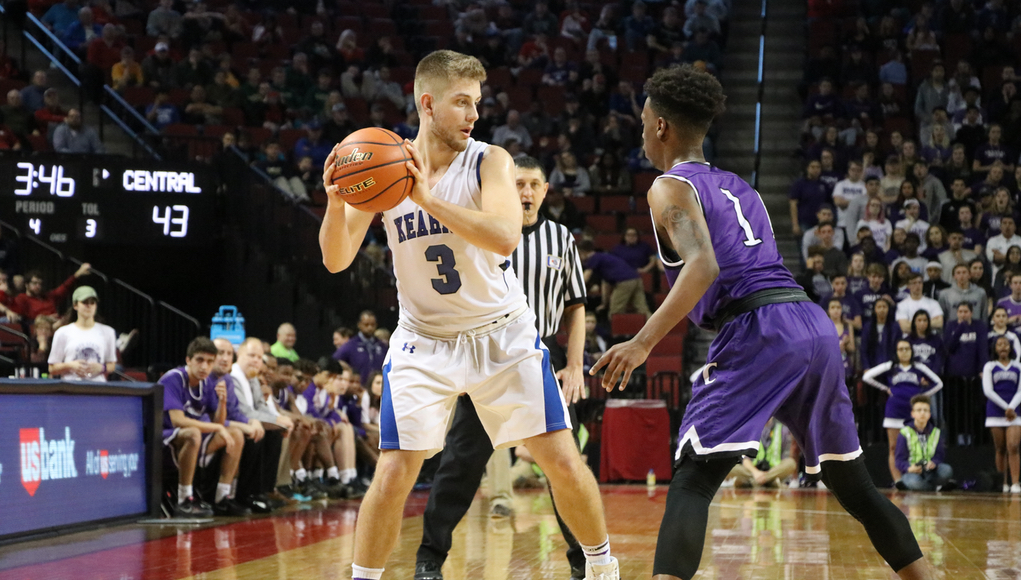 "Absolutely loved coaching you guys," he continued. "I cannot tell you how thankful I am — we cannot tell you how thankful we are — it's one of the best jobs in the world to be around a group of young men like you guys.
"Now, where I will be disappointed is if you don't take the life lessons you learned from the game of basketball and apply them to your life and be the best human beings you can be.
"I cannot tell you how awesome it is to be a husband. I cannot tell you how awesome it is to be a father. You guys have got way better things ahead of you. It stinks now, it will get better."
*****
So, thanks coach. I found it. I figured it out in all the madness of March. That championships are great but they don't define champions.
I saw that watching Ryan Koski and Tommy Leininger and David Wingett and Wesley Dreamer and Noah Valasek on Friday. That, yeah, their story didn't end on a championship team, but it was just beginning.
That sometimes these Striv stories we love to share don't have to always be about championship teams but about great coaches and kids and the lessons they are learning about life.
Monday, after a day of work and teacher meetings, we finally connected.
"We really want to stress to our guys about handling situations the right way," Beranek told me. "I am a big believer on if you treat people the right way, that you'll be rewarded for that."
That sometimes we just need to step back for a bit of perspective.
Final Thoughts
You'll have a hard time convincing me that Dru Kuxhausen isn't a champion either.
You'll also have a hard time convincing me the punch, counter-punch Gretna, Scottsbluff Class B final wasn't one of the best in the past 10 years or so of Championship Saturday.
Scottsbluff led 23-21 at the half. Gretna 37-36 after three. And, then a fourth quarter that featured one tie and five lead changes. The last, when Joseph Johnson nailed a three-point shot with six seconds left that won it for Gretna 55-53.
So, when Kuxhausen's three was just short at the end, that didn't make him a runner-up. That's just what his medal said. He became just the 13th player in Nebraska prep history to score 800 points in a season.
Yeah. Dru Kuxhausen and his Scottsbluff teammates were worth watching. Appointment basketball for sure. To both teams in the Class B game, a big thank you for letting us watch.
Hoops Capitol
They don't do basketball anywhere in this state like they do in Norfolk. So, this championship run for them is worthy of attention.
It's just the fourth out-state basketball championship in Class A since Columbus won in 1972. A pep rally at 1:00 a.m? Sure, why not.
Just go find some stuff to read from hometown guy Tom Behmer or Stu Pospisil or Ryly Jane Hambleton as she bids farewell to bring you prep stories. You'll be glad you did.
And, to Panther athletic director and long-time basketball coach Ben Ries a big congratulations to you as well. I know what that banner means to you and that community.