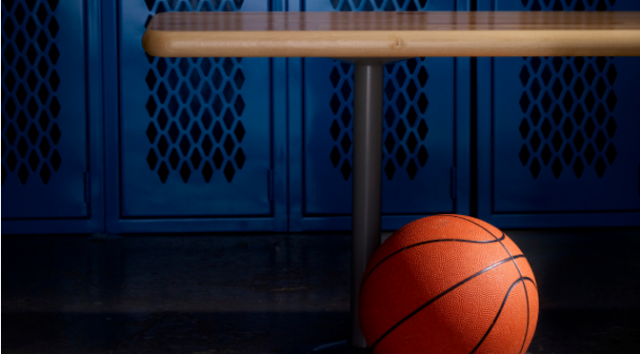 Class B: York (23-2) v. Beatrice (21-2)
The Skinny: The classic rubber match with a trip to the finals at stake. This one is a rematch of the District 4 final that Beatrice won 60-45. York, however, took the regular season match 57-52. York's Ty Danielson averages 20.9 points per contest and Rylee Zimmerman leads the Orange at 15 points per contest.
Yesterday: York beat Pius X, 41-37. Beatrice beat Omaha Roncalli, 43-41.
Listen on Striv.tv:  http://mullen.striv.tv/york
Class C-2: Doniphan-Trumbull (23-4) v. Fremont Bergan (22-3)
The Skinny: The Cardinals continued their quest for the rare football, basketball double by avenging a district final loss to Sutton. Creighton Buhr led the Cardinals in round one with 12 points and averages 16.5 points on the season. Adam Dyckman, at 6'7" leads the Knights with 16.6 points per game.
Yesterday: Doniphan-Trumbull beat Sutton, 40-27. Fremont Bergan beat Southern Valley, 68-59.
Recaps: Doniphan-Trumbull – Grand Island Independent, LJS
Listen on Striv.tv:  http://mullen.striv.tv/doniphan-trumbull
Class D-2: High Plains (26-1) v. Spalding/Spalding Academy (23-3)
The Skinny: The second of two dynamite Class D-2 semifinals. The Storm are looking for their first state title appearance and the Knights will be playing for their second straight trip to the D2 final. They lost to Wynot a season ago, but beat them in a district final rematch to advance to state. Logan Fleming pours in 20.2 points for the Storm, while Brandon Stevens leads the Knights at 15.1 points per contest.
Yesterday: High Plains beat Exeter-Milligan, 49-45. Spalding/Spalding Academy beat Elwood, 76-48.
Recaps: High Plains – Grand Island Independent, LJS
Listen on Striv.tv: http://mullen.striv.tv/high-plains