SUTTON — Looking back, all Delaney Lemkau wanted was a little attention when she was a toddler running around her parents home on West Myrtle Street.
Fourteen years younger than big brother Tyler, she couldn't get a word in edgewise when Monte and Kim Lemkau wanted to hear about their son's day at school during the family dinner.
"I was pretty annoying at the dinner table. So, they would just send me running around the house to see how fast I could go," Delaney said. "They would time me. But, then they would give me these times and they weren't even keeping track. I guess that's where I got my speed."
Little did they know, they created a track monster.
Lemkau heads to this week's district track meet at Hebron with a chance to qualify for the state meet for the fourth consecutive year. As a sophomore and junior, she was a maximum four event qualifier and hopes to do the same this week in hopes of adding to her six state track medals.
The three-sport standout has qualified for state in five different events and could add a sixth this year as she has added the 1600 meter run to her arsenal. She has qualified in the 400 meter dash every year, the long jump and the 1600 and 3200 meter relays twice and added the 800 meter run last year where she finished third.
"With some of the injuries we have had to put her in more individual events this year," Sutton coach Jon Ladehoff said. "At conference we got her in the long jump, the 400, 800 and 1600 for the first time. It's been tough, too, because our district is tough.
"For her last year, she placed at four events at state running in both of the relays. With injuries this year, our relays have not been as strong. We want to put her in a position so that we can get down to state and do as well as we can."
That new itinerary worked well for Lemkau as she won all four events at the Southern Nebraska Conference meet in David City. And, while it's not set for the district meet, she is ready to do whatever the Fillies need her to do to score points.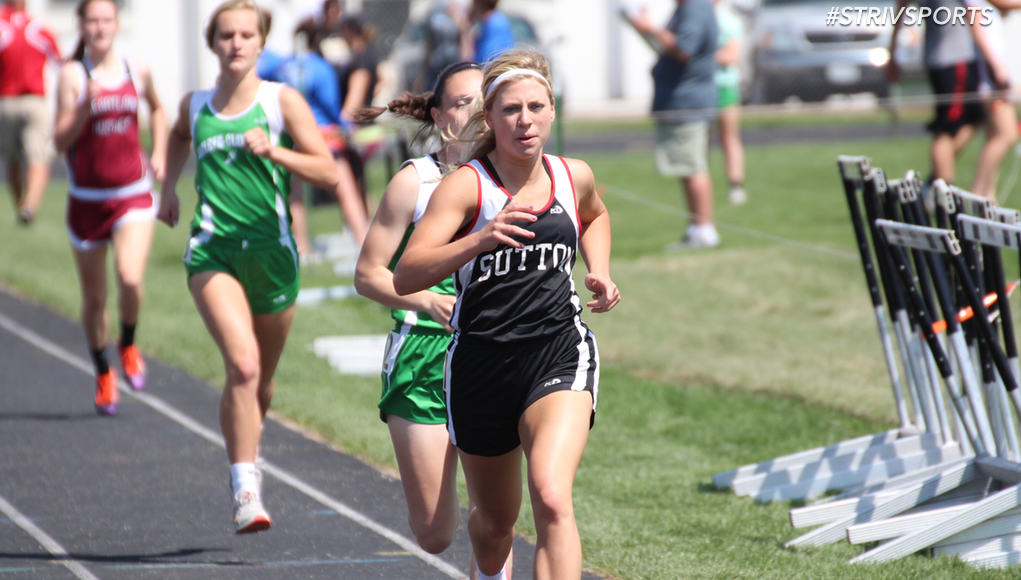 A big district meet and final trip to the "fast track" in Omaha would be the perfect ending for Lemkau, who led the Fillies to the state volleyball tournament last fall and was the point guard on the basketball team that finished fourth in March.
"You want to go out doing your best your senior year," Lemkau said. "We had a great season in volleyball and made it to state. That really carried us into basketball and we overcame a lot during basketball. To get down there and win a game was really special."
And, to finish this special year, Lemkau would like to end at her favorite place — what she says is the best of all the state events — at Omaha's Burke Stadium.
"It's overwhelming," she said. "You look into the stands and it's tons of people. Each year, state track has gotten more and more fun for me. You see the best competition and you have to run your hardest."
And, while the journey comes to it's last lap for Lemkau, she knows that representing her community and her school is the ultimate reward. And, her coach knows she has done that in spades.
"She has been so giving," Ladehoff said. "Some kids will go, 'What are you making me run', but she'll say, 'Whatever you need me to do.' She has just been great. When your best kid is like that it makes it easier for everybody else for come to practice.
"She is really happy-go-lucky; sometimes things haven't always gone perfect, but she seems to always be there looking out for others. Sometimes it's her own teammates and sometimes it's even kids on other teams. In track you see that a lot more. She is fun to be around because she has such a great attitude."
An attitude she learned at the kitchen table and from a community that encourages success.
"Sutton loves sports. And, when you have a community saying that they are behind you, it makes you compete that much harder," Lemkau said.
A community that Lemkau can't wait to run for a few more times. She's hoping she can save her best for last.