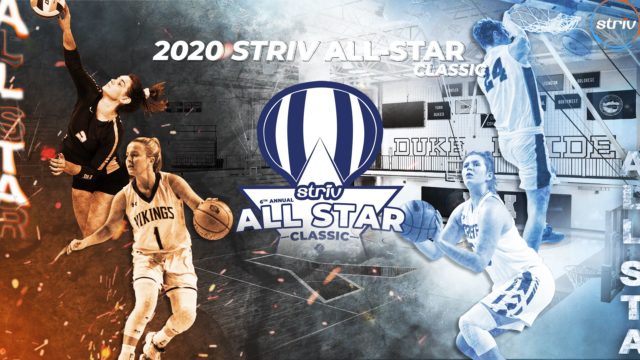 Striv is pleased to announce the rosters for the 6th Annual Striv All-Star Classic presented by Cornerstone Bank. While this year's games won't be played, we felt it was still important to recognize these players and coaches for their hard work and outstanding careers.
Teams are selected through a "draft" process. Coaches from every Striv school (more than 120) are emailed a nomination form for up to two seniors. Then Striv Sports director Eric Allgood selects and confirm coaches for the teams, giving those coaches the nominations and any stats and awards submitted by the coaches. From that list, the teams are drafted by the coaches for the All-Star Classic.
Below you'll find the rosters for girls and boys basketball. And we were excited to add volleyball to this year's events. We hope to continue this fun weekend in the future! Mark your calendars for June 12th, 2021 at York High School!